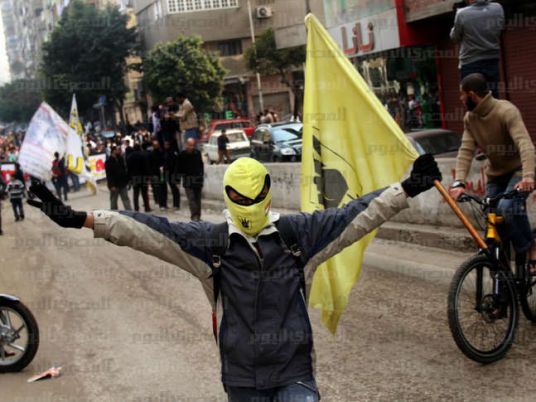 The alliance leading protests condemning the ouster of former president Mohamed Morsy has called upon supporters to go on a partial strike on 30 June, which marks demonstrations the coalition led last year.
In a statement on Saturday, the Muslim Brotherhood-led National Alliance to Support Legitimacy said the call will serve as a preparation for an all-out strike.
The Youth Against the Coup group, another pro-Morsy youth movement, also said it was preparing for "a major revolutionary wave" and a "revolutionary, peaceful, creative escalation" on 30 August.
Group spokesperson Diaa al-Sawy said the movement plans monthly demonstrations to "convince the people that what [President Abdel Fattah] al-Sisi is doing is an armed robbery of the will of Egyptians and the January 2011 revolution."
Demonstrations in August 2013 against Morsy's ouster left over a thousand killed and several thousands wounded. The military's tactics in dealing with the protesters caused an international outcry from the UN, Western countries and international human rights organizations.
Edited translation from Anadolu Agency