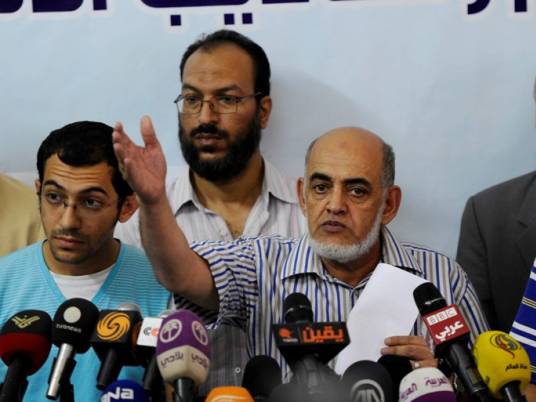 The Muslim Brotherhood has directed leadership based abroad to avoid travelling to European Union member states fearing arrests as the EU has exhibited signs of supporting the army-backed transitional roadmap in Egypt, sources close to the group said.
The sources said the group had received information that Egypt's transitional authorities requested the EU's foreign policy chief, Catherine Ashton, who has been in a visit to Cairo since Wednesday, to support the government's decision to brand the Brotherhood a terrorist organization.
Ashton had been quoted Wednesday as supporting the transitional authorities and praising the presidencial bid of former defense minister Abdel Fattah al-Sisi who overthrew the Brotherhood regime last year.
Magdy Qurqur, a spokesperson for the Brotherhood-led National Alliance to Support Legitimacy, told Al-Masry Al-Youm that the EU had proven to be a supporter of "the military coup" after Ashton's recent visit, noting that the EU has not asked to meet NASL leaders.
"Ashton has been a supporter of the coup since 3 July," Qurqur said, referring to the 2013 ouster of former president Mohamed Morsy by the army over anti-Morsy protests. Ashton has nothing new to offer to the alliance, and so is the alliance which insists on the return to legitimacy and the democratic track."
Edited translation from Al-Masry Al-Youm