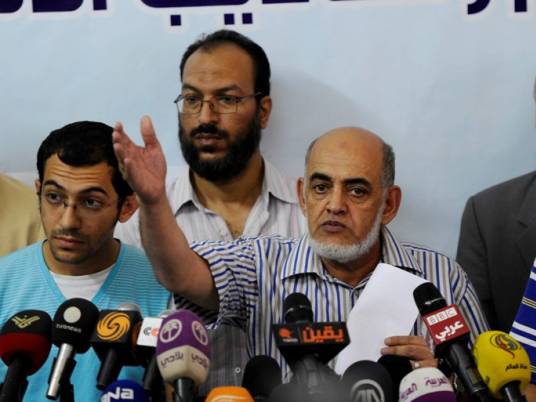 The Muslim Brotherhood-led National Alliance in Support of Legitimacy has proposed a new initiative to resolve Egypt's political crisis following the overthrow of former President Mohamed Morsy in July, sources said.
According to sources, the initiative would involve a referendum on the roadmap announced by the army and other political forces in July. It also drops the alliance's demand to reinstate the former president in return for reactivating the suspended constitution and returning the disbanded Shura Council, Egypt's upper house of legislation.
Army generals would be immunized from accountability and prosecution through a constitutional declaration, the sources said, adding that the alliance has recommended some names to negotiate with the new regime in Egypt. These figures would include Morsy's vice president, Mahmoud Mekky, liberal politician Amr Hamzawy, Islamic thinker Mohamed Selim al-Awa, and Morsy-era aide Seif Abdel Fattah.
The same sources noted that the latest initiative came on the back of disputes between Jama'a al-Islamiya and Muslim Brotherhood leaders, with both reluctant to drop their demand to reinstate Mohamed Morsy as president and instead call for early presidential elections. Islamist figures also plan to demand the release of political detainees arrested since 30 June, sources claimed.
While Jama'a al-Islamiya, Islamic Jihad and the Salafi Watan Party are showing more flexibility towards reconciliation, sources said, the Muslim Brotherhood, and Asala and Fadila parties are still insisting on Morsy's reinstatement.
Edited translation from Al-Masry Al-Youm