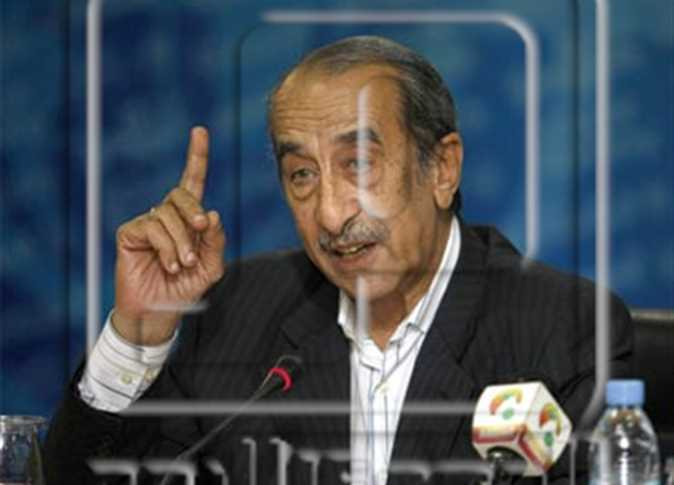 Veteran journalist and news anchor Hamdi Qandil died at 82 years on Wednesday evening, after a bitter conflict with renal failure, according to his younger brother, Assem Qandil.
Qandil has a rich archive of media and press work, both inside and outside his native Egypt. These include writing for Egypt Independent's Arabic counterpart, Al-Masry al Youm, and a number of television programs, most notably "Qalam Rosas" (A Pencil).
The articulate Nasserist firebrand was born in Cairo in 1936, to a family from the Kafr Aleem village, Monufiya governorate.
Qandil's press journey began when, still a student at Cairo University, he joined "Akher Saa" (The Last Hour) magazine's team upon a request from journalist Mostafa Amin. Qandil wrote that he received LE15 a month, in return for his work at Akher Saa in 1951.
According to Qandil, his father used to encourage him to read a daily newspaper named "al-Masry". He also used to read a socialist newspaper at the house of his friend, whose father would buy the paper daily. These papers greatly impacted his political leanings, he recalled.
Qandil presented many programs of a political nature, including "Raees Tahrir" (An Editor-in-Chief), "Aqwal Sohof" (Newspapers' Sayings), and "Qalam Rosas" (A Pencil).
His program Raees Tahrir was suspended from state television, after which he moved to Dream satellite channel, and presented a program under the same name.
He presented Qalam Rosas on the Emirati channel Dubai TV, and the Libyan Satellite Channel.
Following the January 25 revolution in 2011, Qandil joined the National Association for Change, headed at the time by former International Atomic Energy Association head Mohammed ElBaradei. Qandal become the association's official spokesman.
Qandil had been married to Egyptian actress Naglaa Fatehy since 1995. His autobiography notes that Fatehy surprised him by asking for his hand in marriage, contrary to tradition. He described Fatehy as humble, simple, spontaneous, smart, and fun, with a strong personality. Their marriage continued until Qandil's death on Wednesday.
Edited translation from Al-Masry Al-Youm.