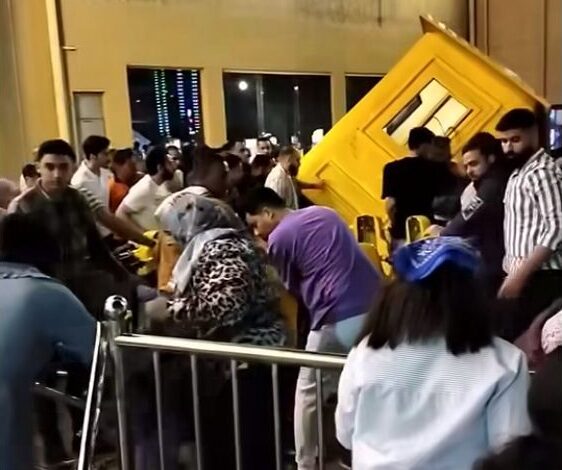 The Public Prosecution on Sunday ordered the detention of a maintenance manager and an operation supervisor at an amusement park in a shopping center in Alexandria for four days pending investigations into the collapse of a ride which injured six people.
Prosecutors received a report on Friday regarding the collapse of a ride in a shopping center's amusement park in the Smouha area of east Alexandria.
Authorities conducted an inspection of the scene of the incident and examined surveillance cameras which documented the moment of the accident.

They also listened to the testimony five witnesses who confirmed that it fell while after the breakage of its carrier.

The prosecutors reviewed the contract for the operation and maintenance of the game, and asked five of the officials of the shopping center, which showed that the operating supervisor and maintenance manager and operation supervisor were responsible for the incident due to negligence.
A committee has also been formed from the local engineering department in Alexandria to examine the collapsed machine at the amusement park and determine the cause of the incident.
The moment of the accident
The examination revealed that while three citizens, including children were riding a carousel in the aforementioned play area, its seat was separated from the load-bearing pole, which led to ride falling on three other people.
The six citizens suffered fractures, wounds and abrasions, and they rushed to hospital.
The ride was promptly shut down.