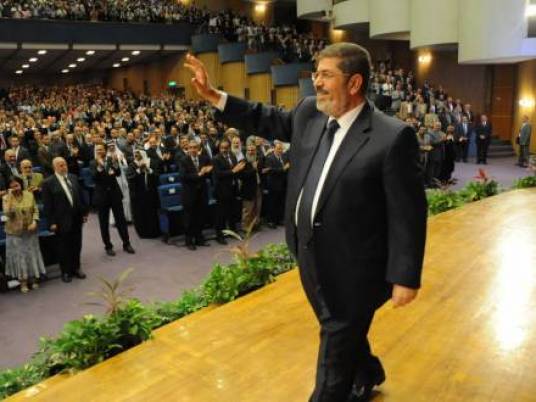 The Public Prosecution has started investigating reports filed by lawyers and rights activists in which they accuse ousted President Mohamed Morsy of abusing his powers by releasing a large number of Islamist prisoners.
The prosecution has asked the Interior Ministry to provide it with a list of the names of those who received a presidential pardon as well as the charges that had originally been levelled against them.
Nezar Ghorab, a lawyer, said three members of the Egyptian Islamic Jihad organisation who were convicted for the assassination of former President Anwar Sadat were among those pardoned by Morsy.