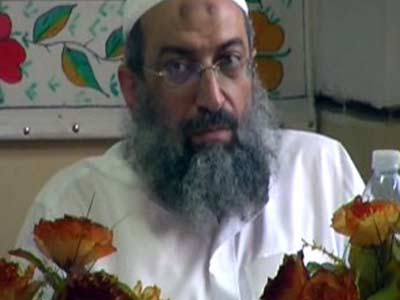 The Cairo Prosecution launches on Saturday an investigation into the arrest Thursday of Salafi preacher Yasser Borhamy at Borg al-Arab Airport in Alexandria as he was returning from Saudi Arabia.
The Prosecutor General ordered the Cairo Prosecution to ask the Interior Ministry about Borhamy's detention by police forces at the airport. Borhamy was held at the airport for a short time before being released.
Borhamy's attorney Mohamed Kamal Khattab said in a complaint filed at the Prosecutor General's office Saturday that his client's personal freedom was infringed upon when he was detained by the airport authorities, under the pretext that his name appeared on a watchlist. Khattab added that the authorities did not disclose which authority had placed his client's name on the watchlist, which is incompatible with the law and the Constitution.
The lawyer demanded that the authorities disclose the reason for which Borhamy's name was placed on the watchlist and whether if he is being targeted by a certain person or group.
A source at the Interior Ministry said that a police officer at the airport confused the preacher's name with a similar-sounding name featured on the list. The source added that the authorities released and apologized to him upon realizing their error.
Edited translation from Al-Marsy Al-Youm