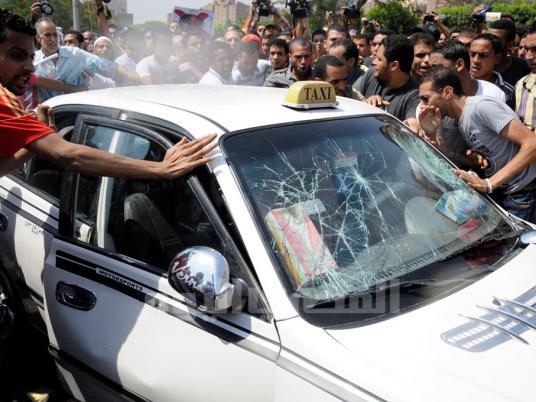 A number of revolutionary forces and parties will demonstrate in front of the Supreme Constitutional Court Tuesday to prevent Islamists from besieging it while the court considers the dissolution of the Shura Council and the Constituent Assembly.
The protesters, which includ the Dostour Party, the Popular Current and about 10 revolutionary movements, will march Monday from Hurreya Square in Maadi to the SCC, where they will stage an overnight sit-in before being joined by other political movements the next day.
Sources requesting anonymity told Al-Masry Al-Youm, that revolutionary forces reached an agreement with some judges to demonstrate in order to protect the court and ensure that the case would not be forcibly adjourned again.
Essam Sherif, coordinator of the Free Front for Peaceful Change, told Al-Masry Al-Youm that the protection of the Supreme Constitutional Court is a national duty, so that it can carry out its job quietly and away from "concerns and political thuggery."
Hamada al-Masry, coordinator of the Revolutionaries Movement, said that the group will participate in the demonstration and "support[s] any verdict issued by the court, either with or against [the opposition]."
Other revolutionary movements participating are the 28 January Movement, the I am Egyptian Independent Front, the Revolutionary Artists Coalition, the 25 January Movement, the Youth for Freedom and Justice Movement, the Creativity Front and the Second Egyptian Revolution Coalition.
Edited translation from Al-Masry Al-Youm