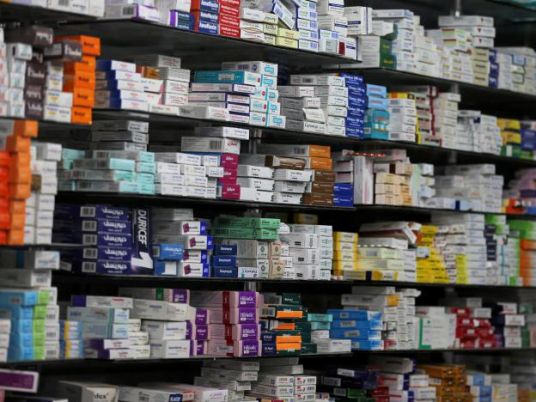 The Higher Public Funds Prosecution accused the former chief of a state-owned pharmaceutical company of causing the current crisis of the penicillin drug shortage on the Egyptian market, as well as profiteering, and deliberately harming public funds.
The Health Ministry filed a claim against former Chairman of ACDIMA International Trading Medhat Shaarawy accusing him of causing the shortage.
Prosecutors ordered the arrest of Shaarawy on Sunday after a report was issued by the Administrative Control Authority stating that Shaarawy has been implicated in causing the crisis.
Shaarawy denied the charges brought against him during interrogation and attributed the crisis to failing to pay the price of penicillin shipments to the foreign exporting company, which suspended the export of the shipment to Egypt based on that, judicial sources said.
Shaarawy denied he owned a private pharmaceutical company that contributed to the crisis or attempting to monopolize the penicillin market, the sources added.
HoldiPharma, a public sector pharmaceutical company, has put on market 300,000 penicillin doses to address the shortage in the drug, said HoldiPharma President Mohamed Wanis.
The 300,000 doses have already been distributed to pharmacies in the market, Wanis added on Monday.
The drugs quantity will rise to one million doses by the end of December, according to Wanis.
Wanis attributed the shortage to the fact that Egypt imports 60 percent of its penicillin needs, while HoldiPharma, and Nile for Pharmaceuticals and Chemical Industries produce the remaining 40 percent.
Decreased penicillin imports caused the crisis, he pointed out.
The Misr Pharmaceutical Industries company will also start producing penicillin within 10 days, Wanis mentioned.
The penicillin shortage will be completely eliminated after local companies double their production of the drug, Rasha Ziadah, head of the Central Administration of Pharmaceutical Affairs, said.
The total shortage of medicines on the Egyptian market, according to the latest inventory, amounted to 151 drugs that have alternatives on the market, and nine drugs that have no alternatives, according to Ziadah.
The pharmaceutical industry suffered many crises following the flotation of the Egyptian pound in November 2016.
Edited translation from Al-Masry Al-Youm