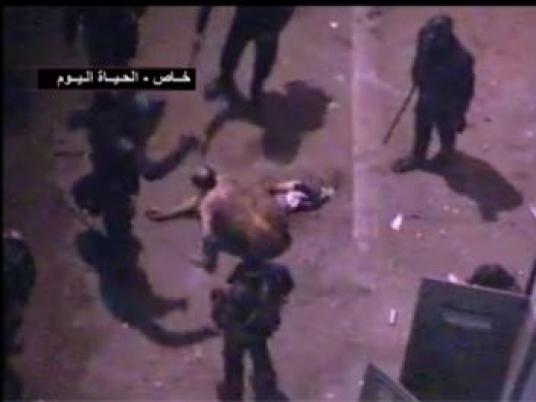 Judicial sources said on Sunday that the Public Prosecution can refer the case of Hamada Saber to a criminal court even if he reaches a settlement with the security forces who stripped, beat and dragged him through the streets.
The sources told Al-Masry Al-Youm that even if Saber wants to drop his case and take compensation, it would not prevent prosecutors from pressing charges and a settlement wouldn't be allowed in the case, the sources said, since it is considered "sexual molestation," the sources said, and therefore settlements are not allowed
Video footage showed security forces dragging Saber, 48, through the streets, stripping him naked and beating him with batons before forcing him into an armored vehicle.
Saber on Sunday disavowed earlier statements he made to prosecutors that he had been attacked by protesters, saying that it was, in fact, security forces who stripped and beat him.
Edited translation from Al-Masry Al-Youm