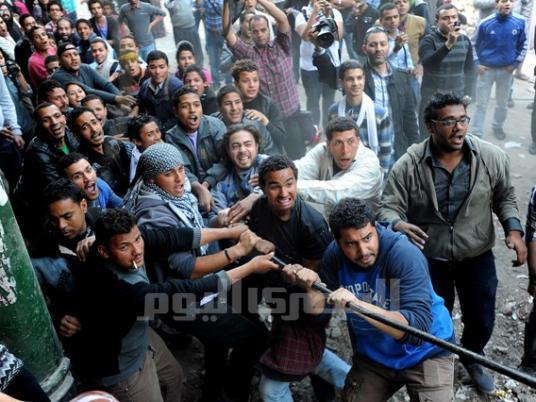 The Qasr al-Aini Street entrance to Tahrir Square has been reopened to traffic after being closed since December, when clashes took place outside the Cabinet building nearby.
On the orders of the Cairo Traffic Department, a bulldozer removed the stone blocks that had been set up to block traffic.
In mid-December, military forces violently dispersed a sit-in outside the Cabinet, led by protesters opposed to Kamal al-Ganzouri's appointment as prime minister by the Supreme Council of the Armed Forces. Seventeen people were killed in the fighting.
A number of illegally parked cars were also removed from the area and traffic began to flow normally. Citizens standing nearby expressed their relief at traffic being reopened, happy they will no longer have to take alternate routes.
People's Assembly Speaker Saad al-Katatny asked SCAF on Monday to remove all barriers on Qasr al-Aini Street and open it to traffic.
Edited translation from Al-Masry Al-Youm