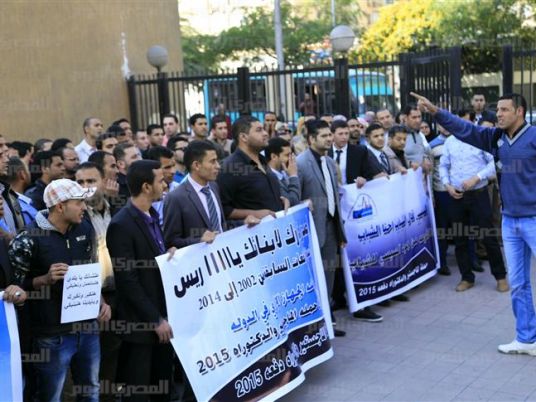 The Egyptian Centre for Public Opinion Research "Baseera" conducted a poll that asks Egyptians what the most important topics in parliament should be, with unemployment ranking as the top issue of concern.
At least 24 percent of Egyptians want parliament to give top priority to unemployment and job opportunities for the youth. Twenty-four percent of those polled have less than an intermediate educational degree and 28 percent are university graduates.
Nine percent of the respondents believe parliament should prioritize increasing salaries and pensions to improve living standards among the population.
Another 9 percent of respondents said that parliament should pay more attention to inflation. Eight percent stressed that improving education should be a top priority.
Around 4 percent of respondents said that parliament should tackle infrastructure problems, including those related to sewage and drinking water.
Twelve percent of the respondents, however, did not know which issue should be a top priority.
In both rural and urban areas, finding jobs for the youth is the top priority. In urban areas the issue of education came in second place with 11 percent calling it a top priority, and a similar percentage gave precedence to raising living standards.
In rural areas, the issue of high prices came in second place, with 9 percent of respondents calling it the top priority. Following at close distance was the improvement of living standards.
The unemployment rate among young Egyptians jumped to 12.8 percent in the third quarter (Q3) of 2015 compared to 12.7 percent in Q2. The unemployment rate achieved an annual decrease compared to 13.1 percent in the same quarter in 2014, reported the Central Agency for Public Mobilization and Statistics (CAPMAS) on Sunday.
Eighty-one percent of Egyptians said they want parliament sessions to be televised, while 10 percent said they were against the idea, and 9 percent were indecisive. Parliament decided on Tuesday that parliament sessions will stop airing its sessions following the election for the second deputy speaker, a motion that was accepted and applauded by all MPs.