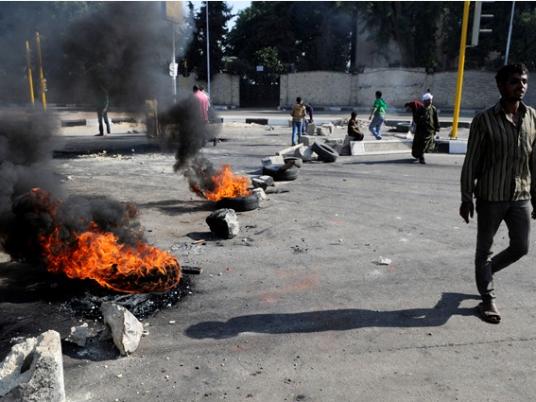 The Military Court postponed on Sunday the trial of 25 residents of Qursaya Island until 4 December, in order to submit documents and take testimony from witnesses.
The Armed Forces tried to forcibly evict residents last month, claiming that they were occupying military land. Island resident Mohamed Abdel Mawgoud was killed after being shot twice during the violent eviction.
Witnesses said that two of the defendants still had injuries and bruises as a result of the clashes. One of the defendants, Yasser Ali, suffered a head injury and bruises on his shoulders, while another, Saber Abdo, came to the court with a broken leg, which has not yet been treated. Defendants had to assist their injured codefendants in getting into the court.
Armed Forces spokesperson Ahmed Mohamed Ali claimed in a statement that Qursaya Island is owned by the Armed Forces and has been officially registered. Ali added that the island is used as a stationing zone by the Armed Forces for securing the capital.
Defendants were represented by four lawyers from civil society organizations at the sessions, and the defendants' families were also in attendance.
Edited translation from Al-Masry Al-Youm