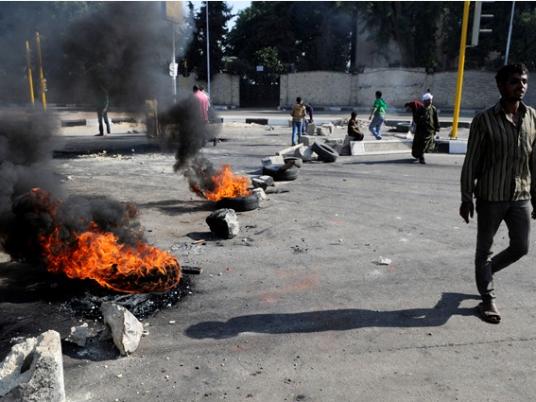 Qursaya residents met with military officials to discuss Sunday's clashes between the Armed Forces and local residents over a land dispute. The clashes left at least two dead and 13 injured.
Alaa Farouq, a lawyer at the Egyptian Initiative for Personal Rights, said that during the meeting, military central command head Major General Tawheed Tawfeeq called on the residents to submit to the Supreme Administrative Court's 2010 ruling granting the disputed land to the military.
Tawfeeq claimed that the Armed Forces have a map of Qursaya showing that it is divided into 95 plots, four of which are owned by the military, Farouq said.
Twenty-five Qursaya residents were detained by the Armed Forces during the clashes and have been transferred to the appeals prison, said Magdi Youssef, a brother of one of the detainees. A lawyer will challenge the decision to imprison the detainees during the investigations, he added.
The meeting was attended by Gamal al-Ashry, a former Freedom and Justice Party MP; Ahmed Waheed and Mohamed Elwi of the Nour Party's secretariat; and Ahmed Seif al-Nasr and Mahmoud Abdel Rahman as representatives of the residents.
Edited translation from Al-Masry Al-Youm