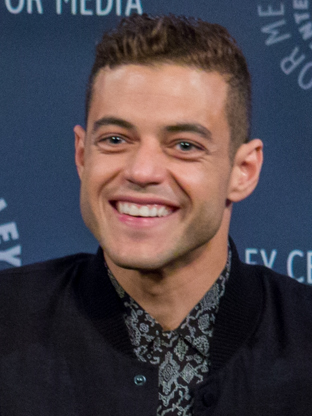 "Of course I want to work with Egyptian directors; that would be a great dream to accomplish," American-Egyptian actor Rami Malek said during his interview on BBC, expressing his willingness to work in the Egyptian cinema.
He pointed to his desire to study Arabic, affirming that working in Egyptian movies requires speaking fluent Arabic.
"They are extremely happy," Malek said of his family, who were the most thrilled, and he was the most appreciative for that.
The Oscar winner believes that his success is not a burden of a responsibility; however, it helps him make more careful and calculated smart choices. Furthermore, he referred to his deep gratitude for the noticeable following in Egypt and the entire Middle East.
"Mr. Robot" is a USA Network television series in which Rami Malek portrays the character Elliot, a  brilliant cyber-security engineer and computer hacker who suffers from an anxiety disorder.
"It was a monumental achievement; I was shocked. I remember watching it back just to see my reaction; it was a pretty accurate look of shock at that moment, but such a special humbling and proud moment for myself and my family," Malek said about winning an Emmy Award for his role in "Mr. Robot".
Rami Malek's first key role in "Mr. Robot" was a life-changing experience that he considers a turning point in his entire career. Privileged to be given this opportunity, he described his participation in this thriller as a unique experience that put him on the map.
The technological thriller TV series is produced by Egyptian Sam Esmail, creator and head writer of the prominent series.  Meanwhile, Malek affirmed Egyptians' pride for having two of their own, Malek and Esmail, achieve such mind-blowing success.
"I am honored to work with pure visionary Sam Esmail. I wouldn't be here without you," Malek said, with a shaking voice, in his acceptance speech while receiving the Emmy Award.
Fresh from the Academy Award win, Malek's schedule is set to start shooting the final season of "Mr. Robot", which is to take place from March until June.
After being delayed for a long while, Malek may not be able to sign up for Bond 25 due to his commitment to resume shooting "Mr. Robot".  The long awaited project was expected to present Malek as a lead villain; however, many details about it are still unrevealed.
Having collaborations with artists who are at the top of their game, besides the quality of writing and working hand in hand, perfectly depicts the American star's vocational vision.