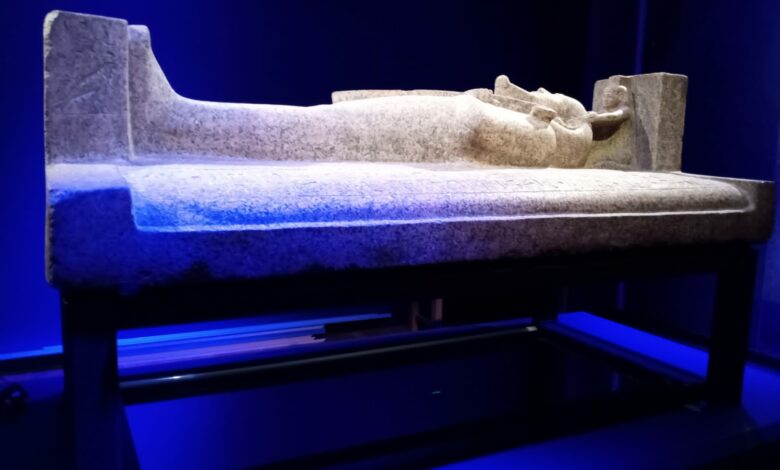 "Ramses and the Pharaohs' Gold Exhibition" in the US sold 8,000 tickets upon its inauguration at M. H. de Young Memorial Museum in San Francisco, US, Egypt's Ministry of Tourism and Antiquities, said, in a statement.
The museum is the exhibition's second stop, after the Houston Museum of Natural Sciences.
All the equipment related to the exhibition have been transferred, including two showcases, induction and sign panels, and security and precautionary measures have been applied, Mustafa al-Waziry, Secretary General of the Supreme Council of Antiquities, explained.
Waziry added that the exhibition succeeded in attracting a large number of visitors during the first hours of its opening, who expressed their fascination with the exhibition and the way the artifacts were displayed.
He pointed out that this exhibition is one of the most important exhibitions held for Egyptian antiquities abroad so far, adding that nearly 8,000 tickets have been sold so far.
The opening was attended by renowned Egyptologist and and former Minister of Antiquities Zahi Hawass and an Egyptian archaeological delegation of senior officials, egyptologists, businessmen, public figures, and politicians.
The "Ramses and the Pharaohs' Gold Exhibition" was inaugurated in its first stop in November 2021 at the Houston Museum of Natural Sciences. It includes 181 artifacts from the holdings of the Egyptian Museum in Tahrir Square, dating back to the era of King Ramses II, in addition to some artifacts from the discoveries of the Egyptian mission in al-Bobasteen area in Saqqara.
A group of videos that tell the history of King Ramses II and the war battles he led, especially the Battle of Kadesh are displayed at the exhibition, as well as virtual visits to the exhibition that take the visitor on a journey with King Ramses II and his history.