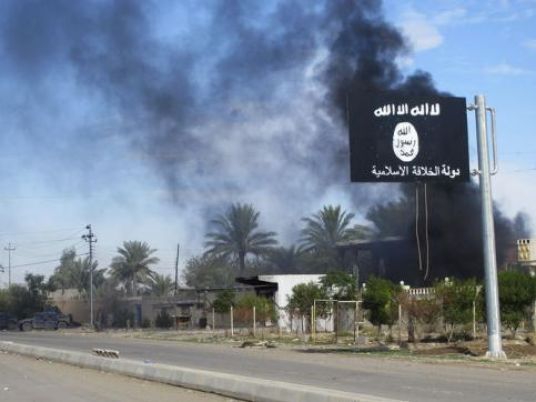 Islamic State has withdrawn some of its insurgents and equipment from areas northeast of theSyrian city of Aleppo, rebels and residents say, adding to signs of strain in the Syrian provinces of its self-declared caliphate.
The group, which has recently lost ground to Kurdish and Syrian government forces elsewhere in Syria, has pulled fighters and hardware from several villages in areas northeast of Aleppo, they said. But it has not fully withdrawn from area.
The Syrian Observatory for Human Rights, which tracks the war using a network of sources on the ground, said Islamic State had redeployed forces from Aleppo province to join battles further east with Kurdish forces and mainstream rebel groups.
Islamic State-held areas northeast of Aleppo mark the western edge of a domain that expanded rapidly in Syria and Iraq last year after the jihadists seized the Iraqi city of Mosul.
Last month, the group suffered its first major setback in Syria since last summer, being driven from the predominantly Kurdish town of Kobani by Kurdish militia backed by U.S.-led air strikes. Syrian government forces waging a separate campaign against the group have also inflicted losses on it recently.
"There are tactical withdrawals. It's not a complete withdrawal," said the leader of a mainstream rebel group, citing contacts in Islamic State-held areas near Aleppo. Other groups had not moved to take the evacuated areas because Islamic State had not fully pulled out, he added.
But he said IS appeared to be preparing for a fuller pullback, saying they had even dismantled a bakery in the town of al-Bab, some 40 km (25 miles) northeast of Aleppo.
"They are still there, but they have pulled out the foreign fighters, the heavy equipment, changed their positions," the rebel commander said in a phone interview, declining to be identified because it would endanger his contacts in the area.
Four other rebels gave a similar description of the movements by Islamic State, which swept across northern Syria last year buoyed by its lightening advances in Iraq.
The Observatory said Islamic State had sent fighters from Aleppo to reinforce front lines with Kurdish forces and allied Syrian opposition groups that had seized the initiative of the Kobani defeat to launch new attacks on the group.
"The front has expanded," said Rami Abdulrahman, who runs the Observatory, adding that the jihadist group still had control over a wide expanse of Aleppo province.
Last week, two Islamic State fighters said the group had staged withdrawals from Kobani to redeploy forces to Iraq.
Islamic State is also under pressure from the heaviest U.S.-led air strikes since the start of the year.
At least 70 Islamic State fighters have been killed by an escalation of the strikes since the group released a video showing it burning a captive Jordanian pilot to death last week, the Syrian Observatory for Human Rights said.
Residents and activists in Aleppo said they saw Islamic State convoys evacuating several small villages in northeastern Aleppo, and heading eastwards.
"There are villages that have been effectively deserted in the last few days," said Abdullah Samer al Mashour, a local elder from the prominent Mashhour tribe in the area, citing contacts in the Aleppo area, speaking by phone.
Musa Shaheen, a foodstuffs trader in Aleppo province, said many of his relatives and friends who had joined Islamic State had been killed, and that the group had been "heavily hit" by recent U.S.-led air strikes. He was speaking from Azaz, a rebel-controlled town that has not fallen to Islamic State.
"Ninety percent of the young men who we know have been killed in the last two to three months in the coalition attacks," Shaheen, who owns several businesses, added speaking via the Internet from the rebel-held border town.
The Observatory has reported that Islamic State is replenishing its ranks using forced conscription in Syria.
The head of one of the allied Syrian opposition groups, a rebel who gave his name as Abu Issa, said they were now pushing with the Kurds to drive Islamic State from Tel Abyad, a town east of Kobani at the Turkish border.