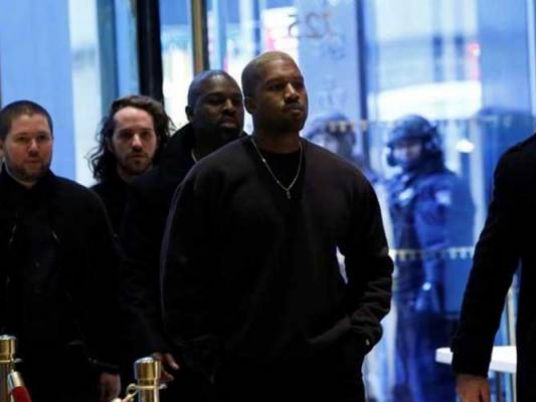 Two months after being hospitalized for exhaustion and still recovering from memory loss, Kanye West is expected to make his first major public appearance at New York Fashion Week, his producer revealed.
West, who was hospitalized after abruptly cancelling the remainder of his "Pablo" tour following a week of curtailed concerts and rants about politics, is expected to be at Wednesday's New York presentation of his latest Yeezy collection of high-end athleisure wear for sports brand Adidas.
Music producer Malik Yusef said he has visited with the rapper recently and that West was focused on his recovery and spending time with his two young children with wife, reality star Kim Kardashian.
"His memory's coming back," said Yusef, who worked with West on "The Life of Pablo" album that was nominated for eight Grammy awards.
Yusef's remarks to celebrity news outlet PopSugar at Sunday's Grammy awards were the first details of West's recovery after his sudden hospitalization in November for what was first said to be exhaustion.
Representatives for the 39-year-old rapper did not offer any explanation for West's 10-day hospitalization last year and did not return requests for comment on Tuesday on the remarks about memory loss.
The fashion event is likely to be a family affair for West. Kim Kardashian posted on social media on Tuesday that she was on her way to New York.
Both Kim and Kanye were a no-show at the Grammy Awards. Kardashian's mother, Kris Jenner, told celebrity outlet E! that West did not attend the Grammys because he was working on his fashion presentation.
"He's got a lot of work to do," Jenner said.
People Magazine, citing unnamed sources, said Kardashian was worried that the fashion show would cause West undue stress.
West's previous collections have often been a spectacle and are a popular stop during the New York Fashion Week celebrations. Yeezy collections have regularly sold out.
A year ago, more than 20 million viewers watched online as the rapper debuted his "Pablo" album at Manhattan's Madison Square Garden alongside the presentation of his Yeezy season 4 collection, which featured a diverse group of models dressed in leotards, tops, leggings and parkas in neutral tones.
West has kept a low public profile in recent months, although he did meet with then President-elect Donald Trump in New York in January and posed for photos afterward.