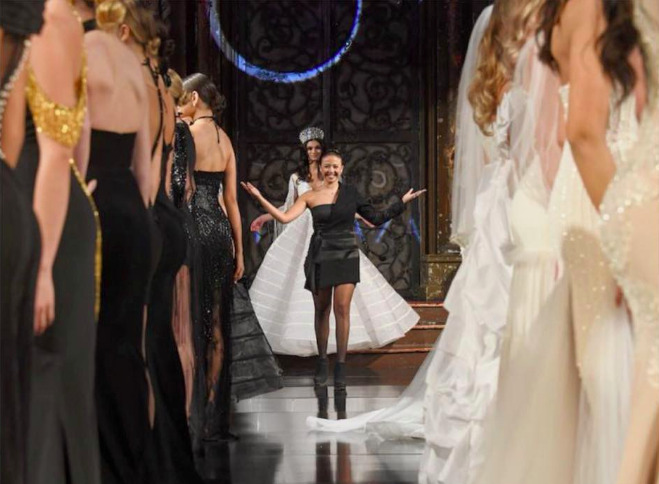 Egyptian fashion designer, Farida Temraz, splendidly represented her country at the 2018 New York Fashion Week this month, with her haute couture brand, Temraza, featuring 20 of her latest evening gowns.
Having had her designs worn by Hollywood celebrities at the Academy Awards, and the Cannes Film Festival, the young talented designer unveiled her latest collection  "To Love & To Hold" exclusively at the event as a representative of the Middle East North Africa region.
According to Temraza's official Facebook page, the show's music was produced by Malak El Husseiny's White Noise, and EgyptAir was chosen as the official carrier of the brand during its journey.
https://www.instagram.com/p/BfB60YXFprH/?utm_source=ig_embed&utm_campaign=embed_profile_upsell_control
"As the Official Representative of Egypt, we can proudly say we're definitely well-represented. We are honored to be receiving such an amazing feedback as one of the best during the entire New York Fashion Week! Not just that, the show was absolutely full for Temraza's "To Love & To Hold" Collection at this historical venue," Temraza said right after the show on Monday.
Temraz has been taking the fashion world by storm since the beginning of her journey.  She was awarded best female couture designer at the 2017 New York Fashion Week,  and she is also the first Egyptian to have her creations land on the Hollywood's Screen Actors Guild Awards.
https://www.instagram.com/p/BfL-3SWlbm5/?taken-by=temraza
https://www.instagram.com/p/BfNVKxFFdVT/?taken-by=temraza