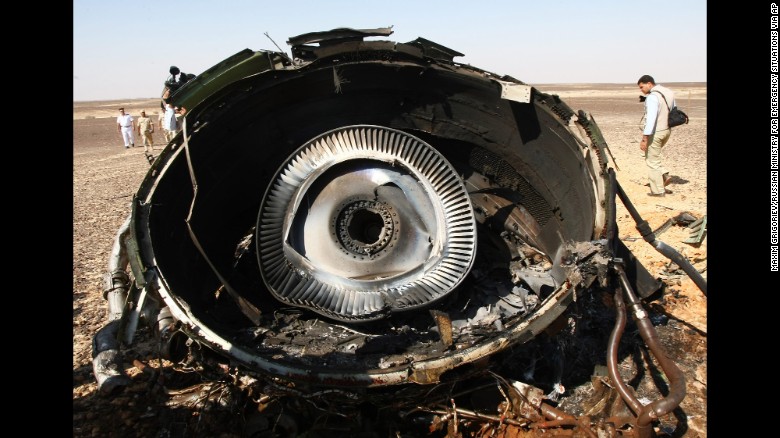 The Red Sea governorate is planning a memorial service for the 224 victims of the Russian airliner crash in Sinai on October 31, the downing of which was claimed by the Islamic State.
The event will take place on Wednesday evening and has been organized by the Russian consulate in Hurghada and the General Tourist Guides' Syndicate, as well as several tourist chambers and churches.
Mostafa Sedqi, secretary general of the governorate, suggested that the members of the Russian community in Hurghada be invited to the event.
The services will coincide with another march planned in Cairo to mark 40 days since the catastrophe. The march will begin at the Russian embassy and end at the Russian Cultural Center.
On Tuesday, priests from the Saint Catherine monastery held a memorial service for the victims which was attended by Culture Minister Helmy Namnam, South Sinai governor Khaled Fouda and several Sinai tribal chiefs.
Father Dimianos, the monastery's deacon, said he had hoped that the victims' families could attend the service, but acknowledged the difficulty in realizing that as flights have been suspended between Sharm el-Sheikh and Russia.
In Moscow, a delegation from the Egyptian Coptic Orthodox Church arrived to offer condolences.
Edited translation from Al-Masry Al-Youm