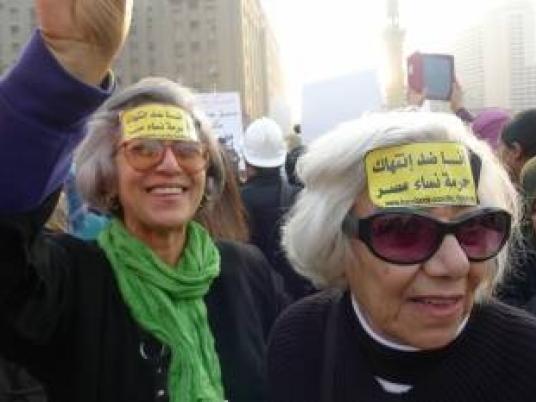 Released activist Mohamed Fahmy said he was unsure about the identity of the party that kidnapped him to interrogate him about some incriminating documents he had.
Fahmy, who works with the "Plundered" anti-corruption campaign, had disappeared on Sunday on his way back from his hometown in the Delta governorate of Sharqiya.
According to Fahmy, on his way back to Cairo, he was stopped by people who asked him about his name and then requested him to join them. "After several incidents of activists' arrests, I had saved a message on my cell phone to send it to friends the moment I am under threat of arrest. When a friend tried to call him after receiving my message, my captors switched off my phone," he said.
"I don't know those who detained me, but they introduced themselves as a security party and said they wanted the documents I had. They claimed I had documents about Kareem Assaad, the slain physicist in London, whose case has implicated the Egyptian government," Fahmy told Al-Masry Al-Youm following his release on Monday afternoon.
"They claimed I also have leaked documents related to antiquities' smuggling, that would incriminate [Former Chief of Staff] Zakariya Azmy, [Former President Hosni Mubarak's son] Gamal and [former spy-chief and vice-president] Omar Suleiman," he added.
In his detention cell in an unknown location, Fahmy said that about six people would take turns asking him the same questions. He added that he wasn't tortured or hurt in any way.
On Monday afternoon, Fahmy's captors released him on the Cairo-Suez desert road.
Fahmy said that he doesn't intend to submit a complaint because he doesn't know who arrested him.
Minister of Interior Mohamed Ibrahim told reporters today during a field tour in Cairo that the ministry doesn't hold one political prisoner. He denied that Fahmy was detained and said that only thugs and outlaws are the ones who are arrested.
Activists had staged a protest on the steps of the Public Prosecutor's Office on Monday to demand Fahmy's release.
Fahmy is known among activists as one of the "unknown soldiers" of Tahrir Square who often supported protesters at sit-ins by facilitating food and blankets' delivery.
Translated from Al-Masry Al-Youm