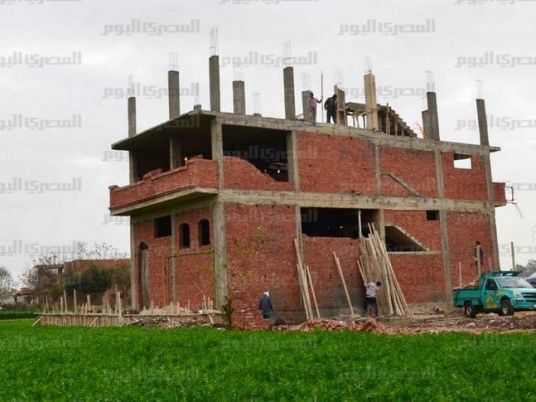 Five percent of Egyptians own 57 percent of agricultural lands – a total of 5,000,637 thousand acres, according to an official report issued by the Ministry of Agriculture on Saturday. The official sources at the Ministry have attributed this figure to extreme poverty, which continues to prevail in rural areas.
The report added that 43 percent of land owners are in control of less than 1 percent of agricultural lands in the Delta, the Nile Valley, and the newly cultivated areas, totaling 923,638 acres.
The decline in farmers' share of agricultural land is one of the reasons behind the increased amount of land encroachments, the sources added.
Also, the difficulty of applying modern farming technology on small land plots raises the cost of farming, prompting owners to build on agricultural land, instead of cultivating it.
The report mentioned that 0.07 percent of agaricultural land owners have more than 400 acres, 0.15 percent own more than 60 acres, 0.32 percent – 35 acres or more, 0.58 percent – 22 acres, 0.66 percent – 16 acres or more, 1 0.54 percent – more than 11 acres, 1.76 percent – 7.96 acres, 4.5 percent – 5.5 acres, 2.8 percent – 4.2 acres, 6.4 percent – 3.2 acres, 13.9 percent – 2.2 acres, and 23.7 percent – 1.2 acres.
Edited translation from Al-Masry Al-Youm