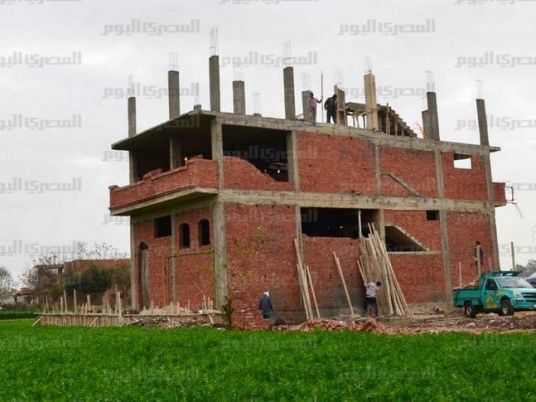 A report by the Ministry of Agriculture and Land Reclamation revealed that the number of encroachment cases on agricultural land reached 1,250,000 until 1 September on a total of 51,800 acres.
The report showed that Monufia came in first place in the number of cases of infringements with a total of 155,000 cases, followed by Behaira with a total of 138,000 cases, Gharbiya with 113,000 followed by a Qaliubia with 106,000 cases and Sharqiya with 98,000 cases.
Daqahlia recorded 93,000 infringements, Minya 77,000 cases and Sohag 61,000 cases.
Minister of Agriculture Adel al-Beltagy sent a formal request to the ministries of Electricity, Housing and Local Development to prosecute violators and to prevent the delivery of electricity and water to buildings on agricultural lands in accordance with the Cabinet's decision.
The minister decided to intensify patrols that check on violations in various governorates to ensure the accuracy of data about encroachment on agricultural land and to provide needed equipment to remove the encroachments.
Edited translation from Al-Masry Al-Youm