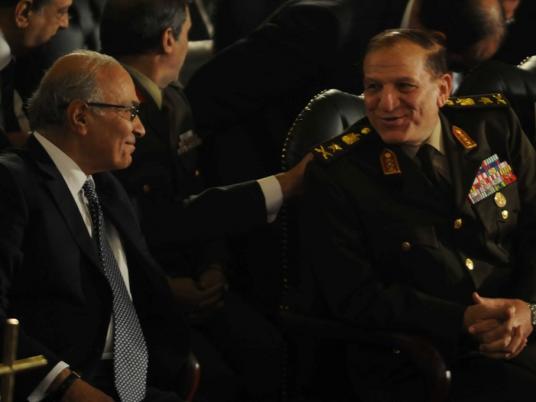 Conflicting reports have emerged this week over whether former military Chief of Staff Sami Anan has left the country for the United Arab Emirates.
Egyptian authorities are investigating Anan, the former deputy head of the Supreme Council of the Armed Forces, for corruption. Citizens and rights groups have also filed reports accusing him of involvement in the killings of protesters during the transitional period following President Hosni Mubarak's resignation.
Privately-owned satellite channel Al-Hayat announced on Wednesday night that Anan had traveled to the UAE, while a Cairo airport source told Al-Masry Al-Youm that Anan's family left for Abu Dhabi early on Thursday without the former chief of staff.
Anan is continuing to live his life normally in Egypt, sources told Al-Masry Al-Youm, pointing out that there is not a travel ban on Anan and that he may leave the country if he wishes.
Political activist Ahmed Douma announced on Facebook that he would file a complaint with the public prosecutor accusing President Mohamed Morsy and Interior Minister Ahmed Gamal Eddin of allowing Anan, and former presidential candidate Ahmed Shafiq before him, to flee to the UAE.
Shafiq left Egypt shortly after the announcement of the presidential election results. Authorities placed his name on the arrivals watch list after the Justice Ministry referred him to court on charges of corruption.