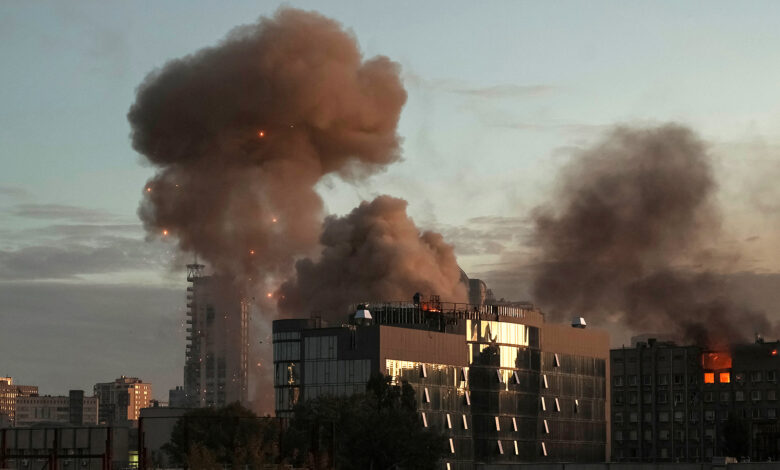 Eighteen people have been rescued and two people remain under the rubble at the site of a drone attack in Kyiv on Monday, according to Mayor Vitali Klitschko.
"Rescue operations are ongoing. Extinguishing of destroyed building structures and demolition of rubble is ongoing," he said in a statement.
Kyiv was hit at least four times in Russian "kamikaze" drone attacks on Monday, according to the city's military administration.
Klitschko said authorities are working to clarify if anyone was killed in the attacks.