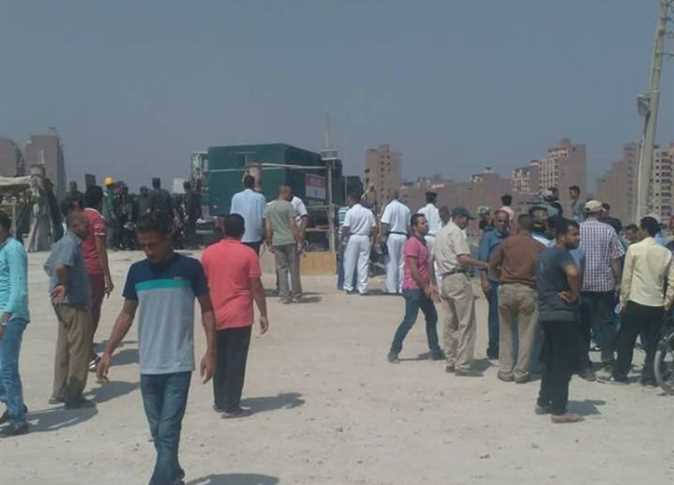 North Giza prosecutors ordered the detention of 10 residents of Warraq island, Giza, for 15 days pending investigation into clashes that broke out between residents and police who were demolishing illegally built houses on the island on Sunday.
The clashes led to the death of one resident and injury of 25.
Thirty-one police officers were also injured.
Police were attempting to enforce a demolition order for three out of 30 illegally built homes on the island.
Prosecutors charged the detainees of assembling to suspend law enforcement, resisting authorities and assaulting them, committing violent acts and possessing weapons.
Interior Minister Magdy Abdel Ghaffar instructed the Inspection and Control Department of the ministry to investigate what happened during the conflict, according to official ministry sources.
The sources added that the security plan prepared for the crackdown was incomplete.
An administrative investigation into the incident is currently underway to find out whether the security forces responsible for the crackdown were negligent, given the casualty and mass injury.
North Giza prosecutors have been interrogating 10 island residents arrested during the incident.
Prosecutors heard the testimonies of wounded police, who claimed that they were ordered by their superior to demolish illegal houses on the island.
One island resident said that he was at work when he received a phone call and was told his home had been torn down, furniture and all.
Another man said he was in his bathroom when he suddenly found his home being demolished, and that he had to escape wearing only his underwear.
"This is our land, not the government's," he said.
"We were locked in our house from dawn in a state of terror, afraid to go out," a woman living in an area adjacent to where the ​​clashes took place said. "Tear gas entered the house."
Giza Security Directorate sources said police will not storm the island again and will instead hold meetings with residents before implementing the demolition order of local houses.
Representatives from other ministries will also take part in the meetings, ministry sources added.
Medhat Kamal Eddin, head of the General Authority of Surveying of the Ministry of Irrigation, said that official documents prove that Warraq island belongs to the Irrigation and Endowments ministries.
The illegal houses were being removed in preparation for development on the island, he added, pointing out that two other islands which have illegal houses will be bulldozed for the same reason.
The Ministry of Endowments has denied reports that preachers were present in the clashes and defending the security authorities.
Edited translation from Al-Masry Al-Youm