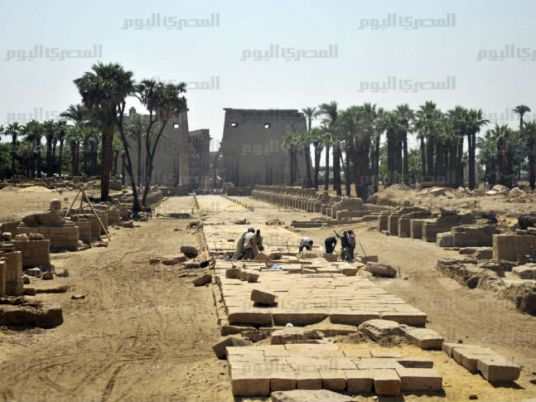 Former Egyptian Antiquities Minister Mamdouh al-Damaty on Wednesday said that retrieving Egyptian artifacts from abroad is not in Egypt's favor.
Speaking at a seminar in Al-Asema Club in Alexandria, Damaty explained that he sees the display of Egyptian artifacts in foreign museums as a sort of propaganda, especially given that there are museums abroad named after Egypt.
As for the theft of antiquities, Damaty said that such crimes have existed since the phraonic era. Some artifacts, though, have been legally exported to other countries during various periods, especially at times when the law allowed the legal purchase of artifacts.
In many other cases, artifacts were presented by Egypt's kings as gifts to foreign dignitaries, rulers and officials, before the development of the current laws to protect antiquities and ban this habit, Damaty pointed out. The majority of Egyptian artifacts abroad have, in fact, been legally exported before the elaboration of a law on the protection of antiquities in the 20th Century, according to the former minister.
In the past, foreign archaeological missions were also allowed to take a percentage of the artifacts they discovered in Egypt; making it impossible for Egypt to recover these artifacts now, because they were legally exported, he said.
Meanwhile, there are fourteen restoration projects which have been suspended due to shortages in funding after the January 25 revolution, said Damaty.
The Antiquities Ministry's projects were self-funded before the revolution. The Antiquities Ministry was the only ministry that did not depend on the state general budget, but rather contributed to it, the minister mentioned.
The minister said that the inauguration of the Grand Egyptian Museum was originally scheduled for 2015. Due to political unrest, only 80 percent of the museum will be inaugurated in 2018 and the rest will be inaugurated in 2022, on the 100th anniversary of the discovery of King Tut's tomb, said Damaty.
The Antiquities Ministry lost track of many of its international cooperation relations since 2010, as it lost proper communication with international organizations such as the UNESCO, said Damaty. The ministry has recently been working hard though, to break the ice and restore these relations, he pointed out.
Edited translation from Al-Masry Al-Youm