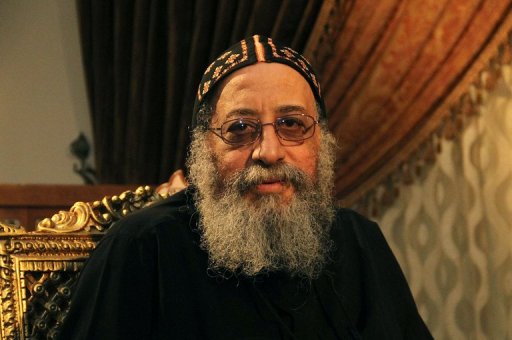 Naguib Gabriel, head of the Egyptian Federation of Human Rights, on Tuesday filed a charge with the prosecutor general, requesting the arrest of the members of the so-called Ansar al-Sharia Brigades, after they posted on Facebook a list of assassination targets in case the state falls.
The list included familiar faces from politics and the media, as well as Pope Tawadros II and other Coptic figures.
Gabriel said that what was posted constitutes intimidation, thuggery, threats to national security and safety, sedition, terrorism and violation of the rule of law, and that all these crimes are mentioned in the Egyptian Penal Code.
He called on the interior minister to conduct investigations into who is behind the group and its finances.
Meanwhile, The Copts for Egypt Coalition sent a message to Mohamed al-Beltagy, a leading figure in the Muslim Brotherhood, in response to his remarks on the group's Misr 25 channel, in which he said the Copts should not get caught up with the remnants of the former regime and the National Democratic Party, or with Ahmed Shafiq.
Hany al-Gizy, chairman of the coalition, said in the message that the Copts only get caught up with what is good for Egypt, even at their own expense.
Edited translation from Al-Masry Al-Youm