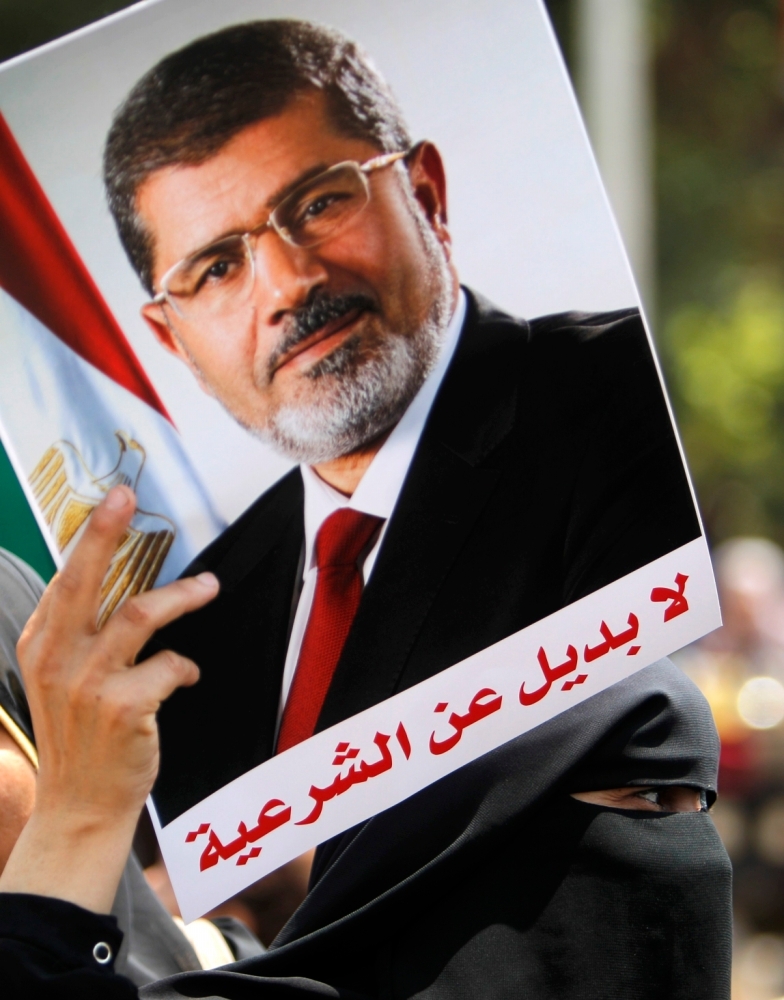 Egyptian authorities allowed a delegation of human rights organizations to visit deposed President Mohamed Morsy on 7 July at his detention facility, where he is being kept for 15 days pending investigations into a litany of charges.
Delegates said the ousted president was being well-treated, although they did not meet Morsy himself.
The delegation included Mohamed Fayek, member of the Arab Organization for Human Rights Board of Trustees and former vice president of the National Council for Human Rights, and Nasser Amin, president of the Center for the Independence of the Judiciary and also former member of the National Council for Human Rights.
The delegation reportedly wanted to determine if international standards for detention were being applied.
Human rights representatives said Morsy was being held at a well-secured army installation with his aides, former chief of presidential staff Mohamed Refaa al-Tahtawy and his former office manager, Ahmed Sheikha.
The former president declined to meet the delegation because it did not include Islamic thinker Selim al-Awa.
As a result, the delegation was unable to examine Morsy's place of detention from the inside.
Tahtawy told the delegation Morsy is being well-treated, and that he was not under any duress by interrogators or guards.
He also said that all those detained were in good health. Military guards had provided all prisoners with their usual medications, Tahtawy told human rights representatives.
Edited translation from MENA