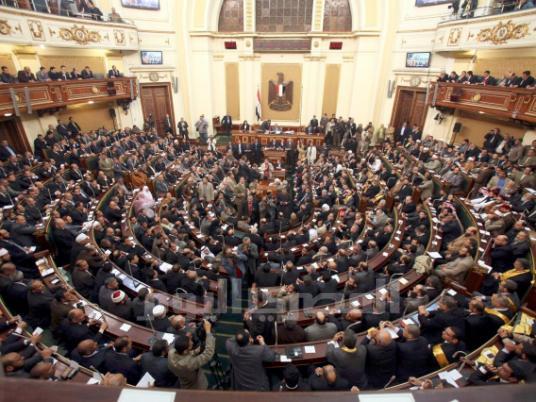 The Egyptian Initiative for Personal Rights on Monday sent a letter to heads of political parties in Parliament, as well as to a number of independent MPs, urging them to oppose Field Marshal Hussein Tantawi's decision to extend the state of emergency in cases of "thuggery." Tantawi is head of the Supreme Council of the Armed Forces (SCAF), Egypt's ruling military council.
Last Tuesday, Tantawi announced that Egypt would lift the state of emergency except in certain cases. The change was to become effective last Wednesday.
In a statement, the rights group said it considered the announcement a continuation of the "oppressive Mubarak regime's practices," comparing it to Mubarak's May 2010 announcement in which he singled out crimes involving terrorism and drugs when extending the state of emergency.
The group said that all violence and intimidation-related crimes are already criminalized by the Penal Code, which contains enough material to deal with so-called crimes of "thuggery." There is no need to give security forces extraordinary powers under the state of emergency, it argued.
The letter noted that in March, only a month after taking office, the SCAF included two ambiguous articles in the Penal Code. Those articles criminalized acts of "thuggery," in violation of constitutional principles which state that criminal provisions must be "definite and devoid of confusion."
The letter urged the MPs to immediately prepare a draft resolution to completely lift the state of emergency. It called for the speedy review of all laws issued by the SCAF since it took office and to repeal Decree Law No. 10 of 2011, which amended provisions of the Penal Code regarding intimidation and thuggery.
The letter emphasized the need for the People's Assembly to prioritize review of the Emergency Law as well as other laws affecting public and personal freedoms.