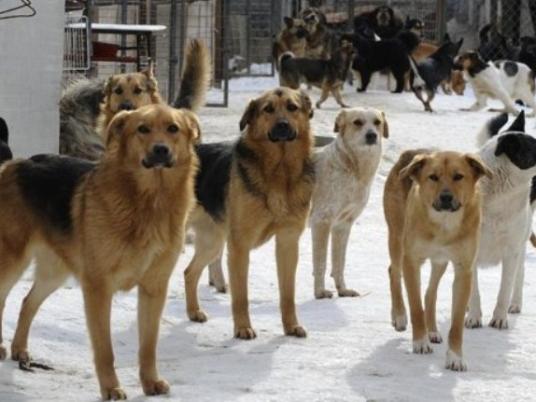 Dog skin produced by Chinese factories is used to make gloves, shoes and other products destined for export, footage provided to Reuters by an animal rights group shows.
China has faced criticism for its treatment of animals, including bears, whose bile is used in traditional medicines. Tigers are also bred and killed, in some areas, for their pelts and bones.
People for Ethical Treatment of Animals (PETA) said it visited three slaughterhouses and six processing plants in central China during a year-long investigation into the slaughter of dogs and the production of dog skin.
Reuters confirmed the use of dog skin during a visit to an open-air leather processing workshop in the northern province of Hebei, where workers stretched washed dog skins, to dry in the sun.
With dog meat restaurants popular in many parts of the country, several establishments later sell the animals' skin to leather producers, workers at the Hebei workshop said.
"There are restaurants that sell dog meat and people that eat dog meat," said one leather producer, who declined to be named because he was not authorized to speak to the media.
"These places have a person who specially comes and collects the skins; they'll go to each place and take a few," he said, referring to the producers. "It happens all over the country."
Officials of the quasi-governmental China Leather Industry Association declined to be interviewed, saying they had no knowledge of dogs being used in leather production.
The Ministry of Agriculture did not respond to repeated requests for interview on conditions in the slaughtering industry, which it oversees.
PETA and other rights groups say dogs are slaughtered throughout the country, with regulations on animal slaughter poorly enforced.
Dog skin yields a tough leather of generally poorer quality than that of sheep or cows, but which is also cheaper to make.
The plants PETA visited were producing leather for export, said Haleigh Chang, one of the organization's representatives.
"One owner of a processing plant told us they export dog skin as lamb skin," she said, adding that lack of transparency on the part of producers made it hard to estimate the size of the dog skin sector within the overall leather industry.