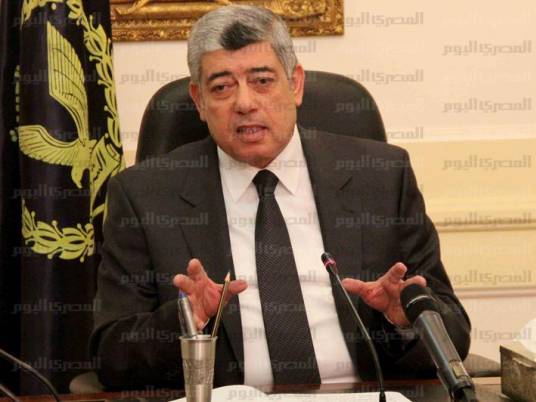 Interior Minister Mohamed Ibrahim should be removed from office after the latest round of violence left over 70 dead on Saturday, a joint statement by 10 human rights groups said on Tuesday.
The statement, published on the website of the Egyptian Initiative for Personal Rights (EIPR), described the clashes between security and supporters of the deposed president on Saturday on al-Nasr Road as a "massacre." It blamed the incident on a "lack of real accountability for the perpetrators of past killings, assassinations, and torture."
The groups demanded that the current cabinet of Prime Minister Hazem al-Beblawy have a decisive reaction to the incident
"The current interior minister is the same minister who was appointed during the tenure of the Brotherhood and who was responsible for the massacres in Port Said and Suez in January that left 50 people dead. Instead of being held accountable and prosecuted for this crime, he and his men were praised the following day in an official speech by deposed Muslim Brotherhood President Mohamed Morsy. He was further rewarded by the current interim president as he retained his post," the statement read.
"This latest massacre is part of a series of killings documented by rights groups since the January 2011 uprising, which include violence during the uprising itself and the killings at Maspero, on Mohamed Mahmoud Street in 2011 and 2012, in Port Said in 2012 and 2013, in front of the Cabinet building in Cairo, at the Ettehadiya Presidential Palace, and at the Muqattam," the groups added.
The statement cast doubts on the state's willingness to hold accountable those responsible for the violence and it called for facilitating rights groups' ability to investigate the circumstances of the latest clashes.