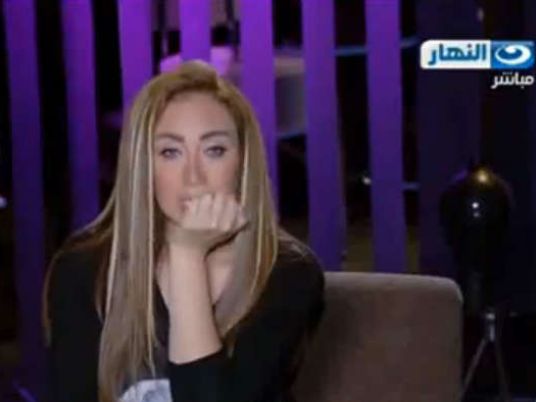 Popular media host Riham Saeed has fired back at media reports claiming she was deported by Moroccan authorities for giving false information about the purpose of her visit.
Moroccan media reports had said that Saeed, from the Egyptian satellite TV channel al-Nahar, was arrested for misleading authorities. According to the reports, Saeed said she was going to interview Moroccan singer Saad Lamjarred and film some tourist attractions, but was later apprehended for attempting to investigate the country's witchcraft and prostitution hotspots.
"Rumors and false news have circulated around our visit to Morocco. I need to clarify that we shot at six locations in Morocco. There is no way we could take a Moroccan singer to those six locations," Saeed wrote on her Facebook page, failing to unequivocally deny that she had traveled to Morocco under false pretenses.
"We were not arrested as reported," Saeed added, accusing media outlets of wanting to malign her show.
Saeed has recently gained a lot of criticism from social network users and several Arab media outlets over a report she did at a Syrian refugee camp in Lebanon.
In the report, Saeed was seen on the back of a truck laden with supplies for refugees while raising the Egyptian flag. The refugees scrambled to the truck to receive handouts.
"This shall be the destiny of nations that doomed themselves with sedition….look how are they leaving their children on the ground and running for clothes. They push and beat each other," Saeed said, talking to spectators while pointing to the desperate refugees.
Edited translation from Al-Masry Al-Youm