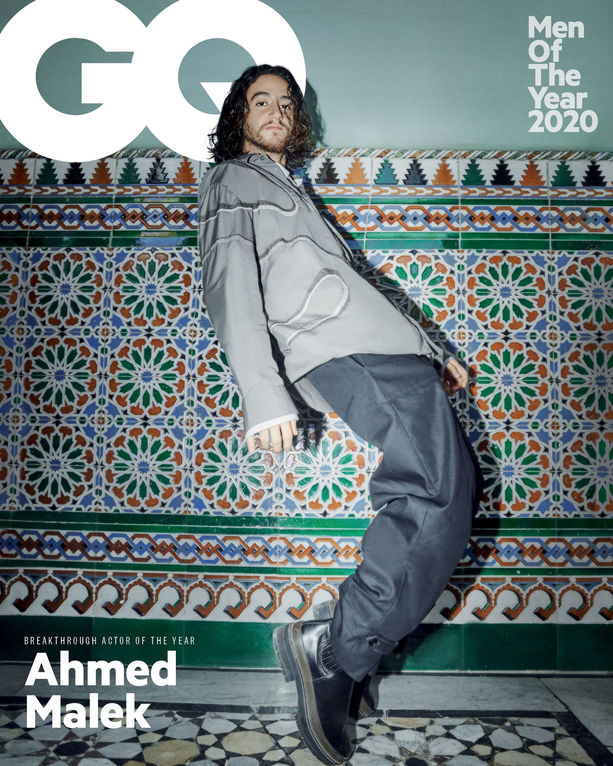 The GQ Middle East magazine has celebrated Egyptian actor Ahmed Malek by awarding him the "Breakthrough Actor Of the Year" award for 2020, which annually targets actors who make significant progress during the year.
Malek even made the cover of the magazine and collaborated in a photo session with Hermes and Dior, two of the topmost famous fashion houses alongside a promotional video.
This is the second collaboration between the rising star and GQ Middle East magazine, as the magazine interviewed Malek earlier this year for their article "Ahmed Malek Is About To Go Big," where he talked on his first international experience in the Australian movie "The Furnace" (2020).
Malek, who was previously selected by Screen Daily magazine in 2017 among the Arab Stars of Tomorrow, has raked in numerous awards through his career of over 25 films.
Malek is gearing up for intense activity come 2021.
He joins the cast of the 13-episode series "Tahqiq" (investigation), which will be broadcast on "WATCH iT" platform, in addition to "Nasl al-Aghrab" (Children of Strangers) with Ahmed al-Sakka and Amir Karara, scheduled to be broadcast in Ramadan.
Malek is also participating in the movie "Qamar 14" with director Hadi al-Bagouri in addition to "Kira wal Gen" (Kira and Gen) based on the bestselling novel "1919" by Ahmed Mourad.