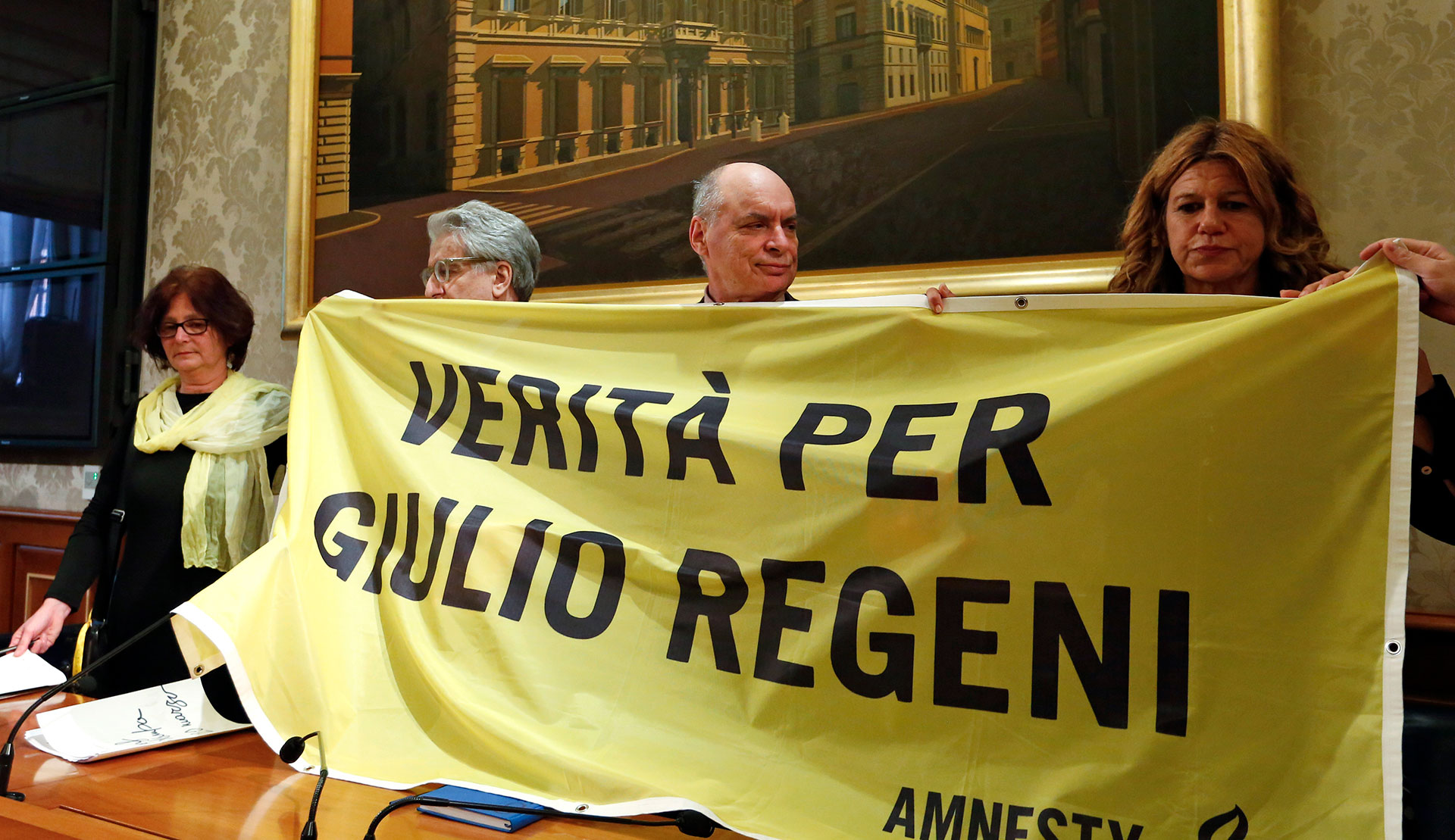 Rome prosecutors will be questioning Giulio Regeni's supervisor, the University of Cambridge professor Maha Abdelrahman, in January as part of the investigation into the Italian student's murder in Egypt last year, the Italian wire service ANSA reported on Wednesday.
Earlier in October, Rome prosecutors sent a formal petition to the British authorities requesting to be able to question her, as well as asking for her mobile and fixed-line phone records from the period between January 2015 and February 28 2016 in order to "reconstruct her network of relations," La Repubblica said.
In an article entitled 'The Lies of Cambridge', Le Repubblica explained that the petition was launched due to alleged "ambiguity and omissions" by Abdelrahman in relation to the probe investigating the torture and murder of Regeni'.
The article also cites unease expressed by Regeni in two Skype conversations with his mother Paola, leading the Rome prosecutors to request clarification on several aspects of the case.
These aspects include how the subject of Regeni's research on street traders was chosen, the selection of his tutor in Egypt, the research methods used, who decided what questions to ask the traders, and whether Regeni gave the results of his research to Abdelrahman during a meeting in Cairo on January 7, 2016.
The Rome prosecutor's office confirmed that British authorities "were providing the utmost collaboration with the probe," ANSA reported.
ANSA, who cited sources, wrote in November that Abdelrahman failed to meet a summons to appear before Italian prosecutors in June.
"The encounter at a Cambridge police station was first set for 9 am on June 7, then postponed to 4 pm on the same day, and then to June 8, but the professor did not turn up, the sources said on November 3."
Following ANSA's report, a Cambridge University spokesperson told ANSA that Abdelrahman "has repeatedly expressed her willingness to fully cooperate with the Italian prosecutors."
Rome prosecutors sent a new formal petition to the British authorities in October to be able to question Abdelrahman, La Repubblica said.
Rabab al-Mahdi, Regeni's tutor at the American University in Cairo, said the was "shocked and angry" after allegations were published against her and Abdelraham in the Italian media.
"Not only are these articles deceptive and reveal a serious lack of understanding of how academic research functions, but also serve to shift the attention from the real question: who tortured and killed Giulio," al-Mahdi previously told Italian media.
Giulio Regeni was a 28-year-old Cambridge Italian researcher residing in Cairo to conduct field research for his PhD thesis on independent unions in Egypt.
He disappeared January 25 2016 in central Cairo as police came out in force in anticipation of protests.
At first, police officials suggested Regeni may have died in a road accident, but his body, bearing signs of torture, was later found on the side of a road.
The Italian government withdrew its ambassador to Egypt back in April 2016 due to Egypt's slow progress and unsatisfactory investigation into Regeni's brutal murder: which experts and officials believe came at the hands of the state, despite repeated denials by the Egyptian government.
In September 2017, a new Italian ambassador took office in Cairo. Italian Foreign Minister Angelino Alfano defended the decision to normalize relations, explaining that Egypt was "an unavoidable partner" with whom it was "impossible not to have high-level political and diplomatic relations."
Regeni's parents called the move a "dressed-up surrender."