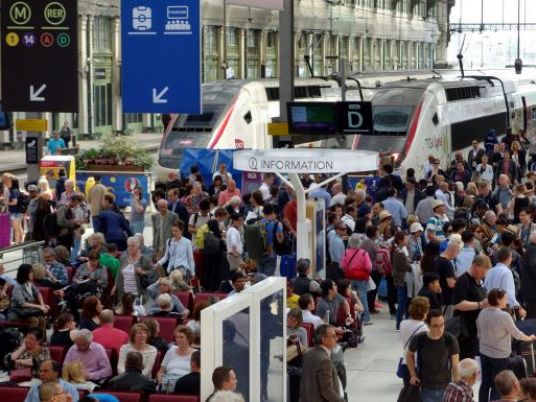 Rubbish piled up on streets in parts of Paris and other French cities on Wednesday as strikes and pickets by waste treatment workers took a toll in the country which hosts the Euro 2016 soccer tournament from Friday.
The protests were part of a wave of demonstrations and work stoppages led by the hardline CGT union against government plans to reform labor law to make hiring and firing easier and help lower the jobless rate from 10 percent.
Police removed blockades at some of the major incineration and rubbish collection depots around the capital but to little effect because workers inside the premises subsequently walked off work, the CGT said.
Despite signs that broader strike action is running out of steam, train services were disrupted for a seventh straight day.
The SNCF state railway company said less than 10 percent of workers were on strike, considerably fewer than last week, with three out of four high-speed TGV trains running and six out of 10 slower inter-city connections.
The CGT was holding workplace meetings on Wednesday to decide whether to call off the rail strike.
As millions of foreign visitors and soccer fans prepared for the month-long tournament that kicks off on Friday evening, CGT activists also disrupted a pre-championship publicity event at Paris's Gare du Nord train station.
About 200 protesters, most wearing bright-colored CGT jackets, mobbed the station as a locomotive carrying the Euro soccer trophy arrived, a Reuters reporter at the scene said. Riot police protected the trophy.
Separately, the minister in charge of drafting the contested labor law, Myriam El Khomri, condemned a dawn protest outside her Paris home in which she said about 30 demonstrators yelled hostile statements through a megaphone.
Prime Minister Manuel Valls has refused to scrap the labor reform but his government has sought to bring the railway protest to an end by offering guarantees to protect existing rest and shift time quotas in SNCF reorganization talks.