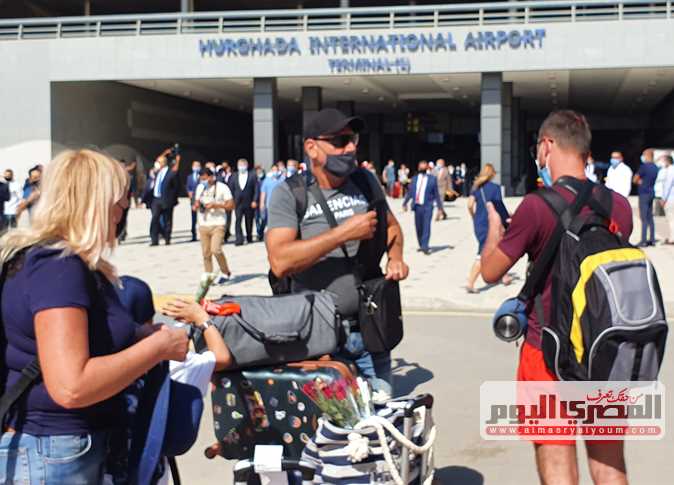 The Russian ambassador to Cairo, Georgy Borisenko will visit Hurghada on Monday and meet with officials from the Red Sea Governorate to discuss special arrangements to resume flights between Russian cities and Egyptian resorts in Hurghada and Sharm el-Sheikh.
The General Consul of Russia in Hurghada Viktor Voropaev told Al-Masry Al-Youm that a celebration will be organized on Friday ,amid precautionary against the coronavirus, in the presence of members of the Russian community in Hurghada honoring Russia's victory in World War II against German forces.
Tourism experts in the Red Sea said that tourist resorts in Hurghada saw a slight increase in the occupancy rate from domestic tourism by only five percent, coinciding with the Spring holidays.
Experts attributed the low turnout to fears of the coronavirus.
Some hotels and tourist villages in Hurghada have witnessed a boom in tourists coming from Eastern European countries, with Ukrainian tourists topping the list coming to the Red Sea.
Hurghada International Airport is now seeing up to 25 to 30 flights per day, amid a commitment to all precautionary measures taken to prevent the spread of coronavirus.
Several countries increasing their daily flights to Hurghada are: Ukraine – Romania – Czech – Poland – Bulgaria – Estonia – Serbia – Moldova – Hungary – Belarus – Lithuania.
And various hotels and tourist villages have seen occupancy rates between 30 and 35 percent of the total scheduled occupancy set by the Cabinet at 50 percent.
Edited translation from Al-Masry Al-Youm