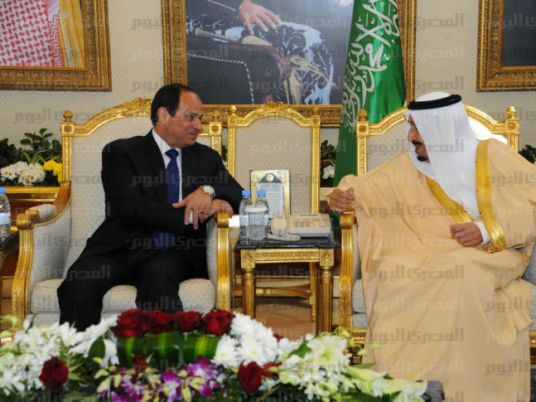 Egypt's support for the Russian military involvement in favor of Syrian President Bashar al-Assad may strain its relations with oil-rich Saudi Arabia, analysts said.
Moscow launched a massive aerial campaign on Sept. 30 against what it says are positions in Syria held by the Daesh militant group.
Egypt has defended the Russian military move in Syria, saying it aims to counter "terrorism" in the war-ravaged country. The Egyptian position, however, has put Cairo at odds with its major ally Saudi Arabia, which has been pushing for the removal of Assad.
"The Syrian crisis has overshadowed Egyptian-Saudi relations," Rakha Ahmed Hassan, a member of the Egyptian Council for Foreign Affairs, told Anadolu Agency. "While Saudi Arabia sees the Russian intervention in Syria as an attempt to nip the Syrian revolution in the bud, Egypt is trying to reach reconciliation with a view to saving the Syrian people."
Hassan insisted that Egypt is trying not to lose Saudi Arabia as a major ally. "That's why Egypt has not established strong relations with the Syrian regime," he said.
Egyptian authorities claim that both Cairo and Damascus are at war against a violent insurgency.
Egypt has been roiled by turmoil and violence since the military deposed elected President Mohamed Morsi in a 2013 coup.
Syria has also been gripped by bitter fighting since the Assad regime cracked down on anti-government protests – which began in March 2011 as part of the "Arab Spring" uprisings – with unexpected ferocity.
According to the UN, more than 250,000 people have since been killed in the conflict, which continues to pit several heavily-armed factions – including the regime and Daesh – against one another.
Temporary
Political analyst Bashir Abdel-Fattah believes that Egyptian-Saudi relations would by "temporarily" affected by the Syrian crisis.
"The situation has greatly changed since Russia intervened in the Syrian crisis," he told Anadolu Agency. "Arab countries no longer have a role to play [in Syria] whether they accepted [the Russian intervention] or not."
Veteran political analyst Hassan Nafaa, for his part, sees the Egyptian-Saudi differences over Syria as "normal".
"The current differences will not affect the future of relations between the two countries," he said.
Nafaa said that Egypt fears the collapse of Syria.
"[Cairo] sees that Syria's collapse would boil up the sectarian conflict and turn the region into a firing ball," he said. "Saudi Arabia, meanwhile, looks at Syria from the point of Assad's removal, the move that could fuel the Arab differences."
Striking a balance
Former diplomat Abdullah al-Ashaal cited several grounds for justifying Egyptian support for Russian intervention in Syria.
"[Egyptian President Abdel-Fattah al-Sisi] might be relying on his strong relationship with King Salman and the possibility of mediating between Saudi Arabia and Iran to reach a common ground on Syria," he said.
He, however, said that Sisi might also be less attentive to Riyadh's satisfaction "since he is no longer in need of it."
Ever since Morsi's ouster, Saudi Arabia has channeled billions of dollars in support of the Egyptian economy.
"Sisi might also be trying to strike a balance after his [military] involvement in Yemen, a move that could have grave consequences," Ashaal added.
Egypt is a member of the Saudi-led coalition that launched a massive air campaign against the Shia Houthi group in Yemen.