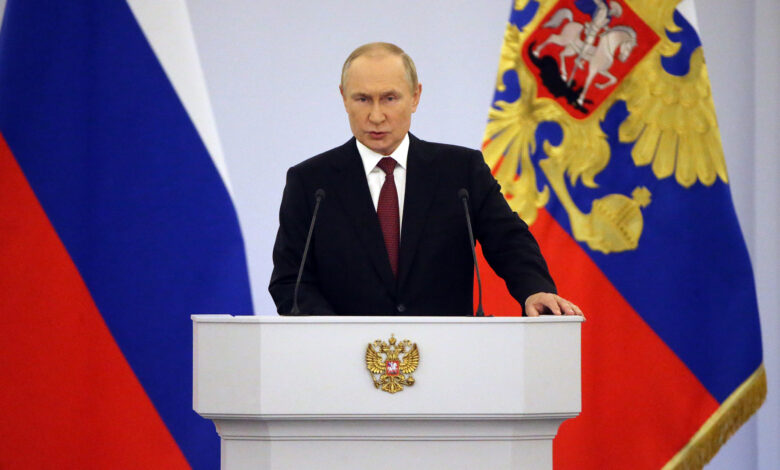 Ukrainian President Volodymyr Zelensky struck a defiant tone on Monday after Russia launched dozens of drone attacks against Ukraine, including Kyiv.
The Ukrainian capital was hit at least four times by "kamikaze" drones, with rescue workers pulling at least 18 survivors from the rubble, according to authorities.
"All night and all morning, the enemy terrorizes the civilian population. Kamikaze drones and missiles are attacking all of Ukraine. A residential building was hit in Kyiv," Zelensky said in a post on Telegram.
"The enemy can attack our cities, but it won't be able to break us. The occupiers will get only fair punishment and condemnation of future generations. And we will get victory."
The Ukrainian Air Force said it destroyed dozens of Iranian-made Shahed-136s — known as "kamikaze" drones — across the south and east of Ukraine in the early morning hours on Monday. It comes after Moscow fired hundreds of missiles at civilian targets in deadly attacks across Ukraine last week.