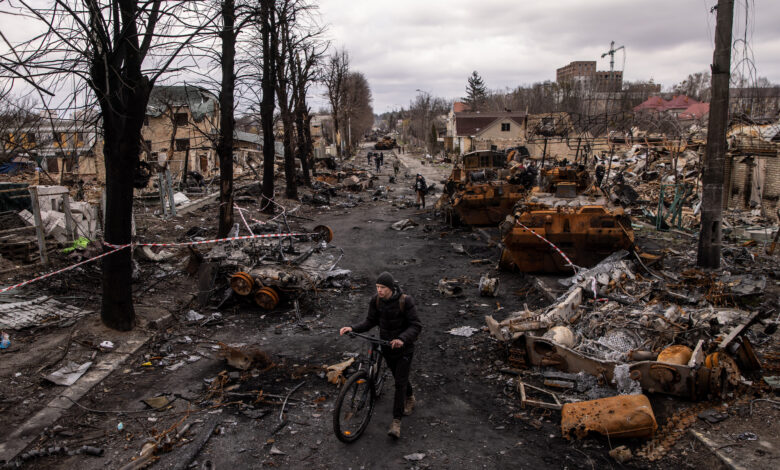 Russian war crimes and human rights abuses during the war in Ukraine add up to a "litany of violations of international humanitarian law," according to Human Rights Watch.
In the rights group's annual report reviewing human rights standards in nearly 100 countries, it said that evidence of war crimes in Bucha, a suburb of Kyiv, are part of a pattern that "has been repeated countless times."
HRW's World Report 2023 also highlights the bombing of a theater in Mariupol, despite signs warning that children were sheltering there, as well as strikes on other non-military targets.
"Inflicting civilian suffering, such as the repeated strikes on the energy infrastructure that Ukrainians depend on for electricity, water, and heat, seems to be a central part of the Kremlin's strategy," reads the report.