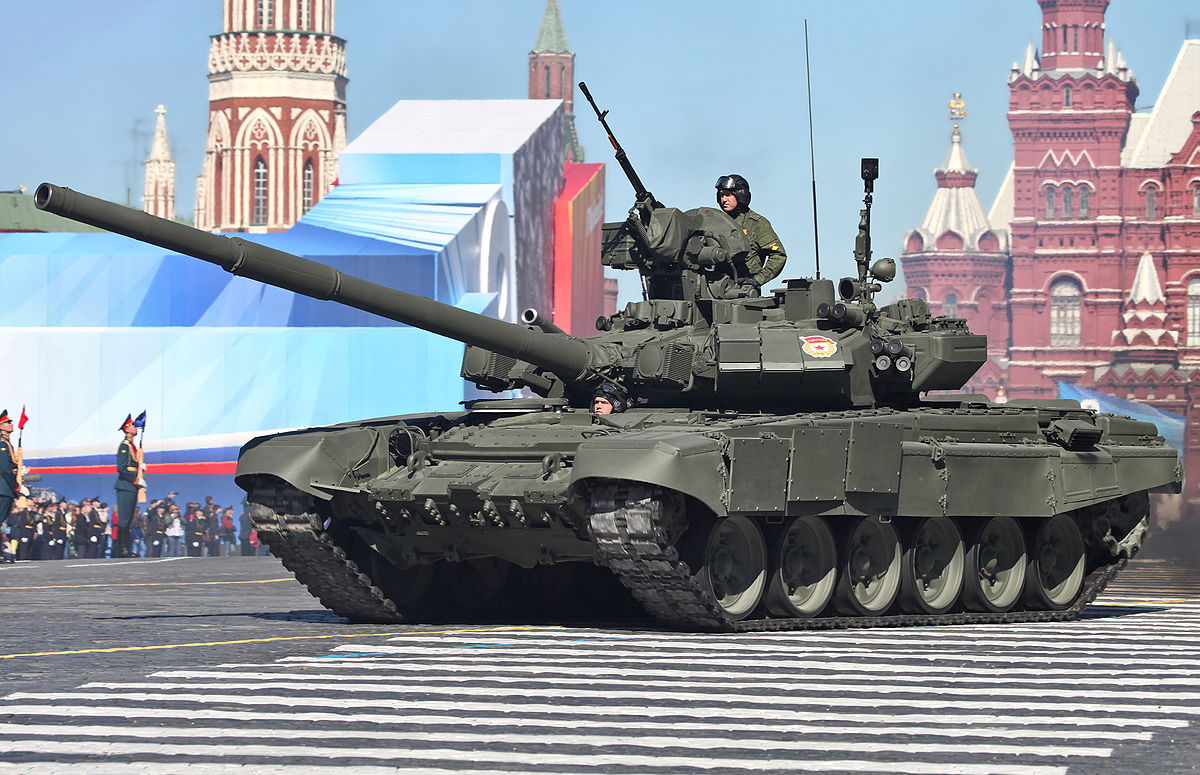 Russian heavy off-road truck manufacturer Ural Automotive Plan has announced plans to establish a local company in Egypt to assemble 400 Russian battle tanks of the T-90S/SK model, according to state-funded Russian news outlet Russia Today.
The project depends on whether the mother company in Russia will issue an official authorization for the assemblage in Egypt.
The T-90 tank, also known as 'Vladimir,' is the main Russian fighting tank and is named after its designer, Vladimir Ivanovich Butkin.
According to the Pakistan Defence military affairs blog, it was the best-selling tank in the world from 2001 to 2010, "with the price of the purchase of "T-90″ under the contracts of delivery of the Russian armed forces jumping from 70 million rubles, to 118 million rubles after one year only, the equivalent to about 4 million dollars."
The T-90, a modified version of the Soviet-era T-72 tank, entered service in the Russian army in late 1992 . The redesigning process of the T-72 began in 1989 under Butkin.
The tank weighs 46.5 tons and is equipped with a 125 mm cannon with a 12-cylinder diesel engine of 1000hp.
Among the most important weapons of the tank are the 125-mm main gun capable of "firing hollow and high-explosive shells, guided missiles of the anti-tank 'Reflex' and 'Cobra' types to counter all types of armored vehicles and helicopters," according to the defence blog.
Egypt has in recent years sought to diversify its military relations as a way to safeguard its supply of arms and military equipment. Besides countries such as France, Russia has represented a significant arms supplier, with a host of major agreements having been signed.
During a visit by Egyptian President Abdel Fattah al-Sisi to Russia in 2014, the two countries signed arms deals worth approximately US$3.5 billion that aimed to upgrade the Egyptian missiles systems through the acquisition by Egypt of Russian S300 anti-aircraft missiles.
Russia has also been reported to be providing Egypt with MIG 29, MIG 35 and Su-30 fighter jets aimed at upgrading the performance of the Egyptian Air Force.
Russian news agency TASS recently reported that Egypt will receive 50 MIG 29 fighters in different batches, delivered on an annual basis over several years. The deal came after Russian President Putin's meeting with Sisi in February 2014, with the news agency noting that the it represented the largest order of MiG-29 jets in the post-Soviet period.