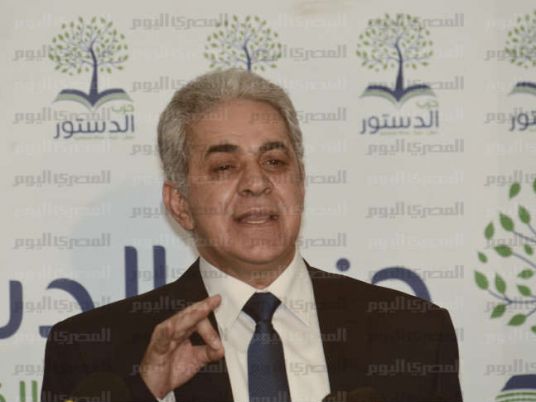 According to Sky News Arabia, presidential candidate Hamdeen Sabbahi announced his platform at a press conference in Cairo.
"It reflects the hopes and aspirations of the Egyptian people and calls for social dialogue among the various segments of society," he said. "It is a contract between everyone voting for it."
Meanwhile, Farouk Abdel Khaliq, a member of Sabbahi's campaign, said that the platform embodies the aspirations of many generations.
"It confronts the policies that ignore the rights of the poor in favor of certain social groups," Abdel Khaliq added. "It dismantles the corrupt state and restructures the subsidies system."
Abdel Aziz Salman, spokesperson for the Presidential Elections Commission, told state-run al-Ahram news portal that Sabbahi's announcement before the date set for the start of campaigning, 3 May, is a violation.
He added that the PEC "will investigate the breach and take legal measures against those behind it, including conference organizers and media outlets."
Sabbahi is competing against former Defense Minister Abdel Fattah al-Sisi in the elections that are slated for 26 and 27 May, after all other potential candidates withdrew from the race.
Sabbahi ranked third in the 2012 presidential elections.