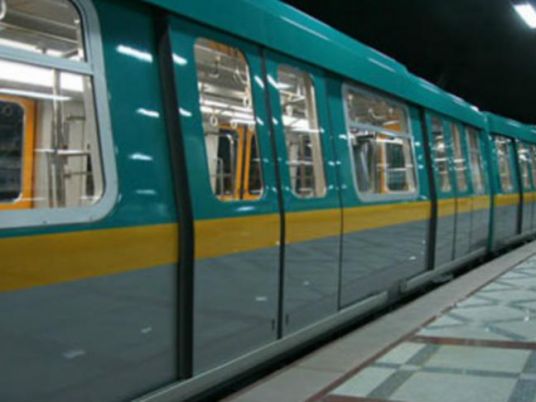 Sadat metro station, overlooking the renowned Egyptian Tahrir square where Egyptians stage protests, was closed starting Friday at dawn for security reasons, Egyptian Company for Metro Management & Operations official spokesperson said in a statement.
The statement released in the early hours of Friday morning by Cairo's metro spokesperson Ahmed Abdel Hadi did not announce for how long the metro station would remain closed.
The closure of 'El Sadat' metro station usually comes when there are calls for protests from the Egyptian political entities or the outlawed Muslim Brotherhood group. Sadat metro station is critically located below Tahrir square, where the January 25 revolution took place.
Friday's closure of Sadat metro station came following calls for protest by some Egyptian political entities that expressed objections to the Parliament's recent approval on the 2016 maritime demarcation agreement between Egypt and Saudi Arabia.
The agreement between Egypt and Saudi Arabia, signed in 2016, stipulates moving Egyptian sovereignty over the Red Sea islands of Tiran and Sanfir to Saudi authorities.
The agreement sparked massive outrage among numerous political entities that expressed objection to it and threatened to stage protests against the government.