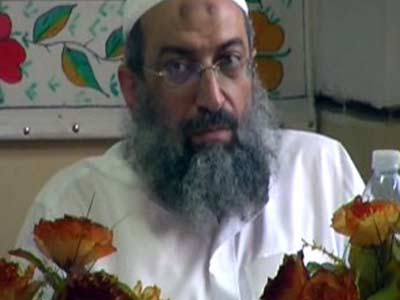 Yasser Borhamy, vice president of the Salafi Dawah in Alexandria, said the group is currently preparing convoys and conferences to inform Egyptians about the dangers of Shia Islam, in light of increasing visits by Iranians and closer ties between Egypt and Iran.
Borhamy told Al-Masry Al-Youm that the preaching convoys will operate across the country aiming to educate Sunni Muslims about the dangers of Shia Islam, in light of President Mohamed Morsy's recent moves toward rapprochement with Iran.
Shia consider Sunni Muslims to be their enemies, he claimed, while adding that they also seek to create division among them. He also said that the Salafi Dawah has formed a committee, to be presided over by Ahmed Farid, a high-ranking figure within the group, to look into ways to persuade the presidency and the Cabinet to bring Egyptian-Iranian rapprochement to a halt.
Recent moves by the Egyptian government to warm ties with Iran have been met with opposition from Salafi and conservative Sunni groups, who consider Shia Islam a heretical sect. Egypt's population is overwhelmingly Sunni, but a small population of Shia Muslims also exists in the country, often facing various forms of discrimination.
Edited translation from Al-Masry Al-Youm