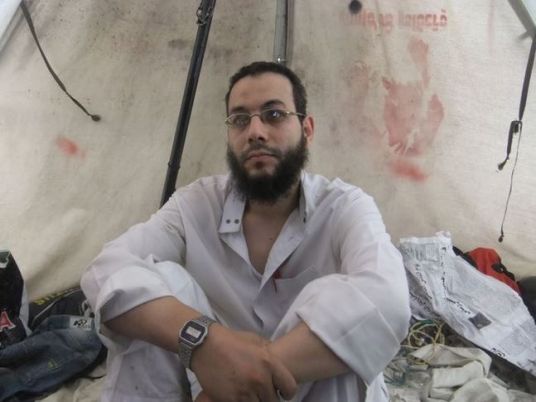 Salafi figure Mahmoud Shaaban and a number of Salafi Front leaders were released Thursday by the Cairo Criminal Court without bail, said Shaaban's lawyer Taha Abdel Gelil.
Shaaban and and other Salafi figures, including Ashraf Abdel Moneim, Hesham Meshaly, Ahmed Mawlana, Mohamed Hassan, Ahmed Safwat, Saad Haggag, Mohamed Ramadan, Mohamed Mohsen and Walaa Abdel Fattah, were accused of founding an illegal group that calls for violence, suspending the constitution and state institutions and choas.
The court ordered the release of the defendants on Wednesday, according to lawyer Khaled al-Masry.
Edited translation from Al-Masry Al-Youm