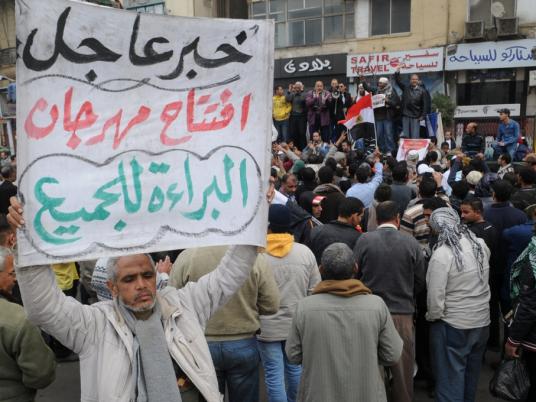 The Salafi Jihadi movement called for a new vice and virtue ministry as a first step to a hardline application of Sharia.
Morgan Salem, a leader of the group, said that every Muslim was obliged to promote virtue and combat vice, and the leader of the nation must address that by establishing a ministry to hold sinners accountable. This ministry would be the most important body in an Islamic state, he said.
The ministry would also be responsible for purging other ministries and state institutions of corruption, Salem added.
"[The ministry] uses violence and force when there is a rebellion against the rule of God," he declared.
"When a drinker is advised to abandon drinking alcohol and he does, he should be left [alone]. But if he continued [to drink] and rebelled, he should be held accountable by force to follow Sharia by the ruler or the judge affiliated with the ministry," Salem continued
Judges affiliated with the ministry should be Muslim scholars, he said.
Salem concluded that Hesham al-Ashry, the founder of a virtue and vice coalition, is incompetent to lead that group, as he dresses like a Westerner, and must be held accountable.
Edited translation from Al-Masry Al-Youm