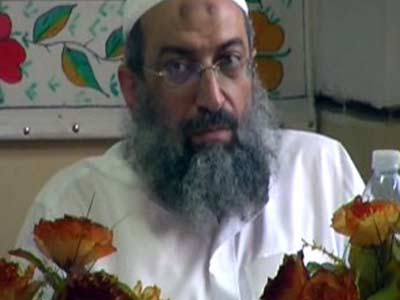 The Salafi Dawah reached an agreement with armed groups in Sinai to hand over their weapons and turn themselves in on the condition that they receive good treatment, claimed party deputy head and preacher Yasser Borhamy on Friday.
"The agreement was presented to the administration, which replied by saying: 'We will handle it,'" Borhamy alleged.
Borhamy made the announcement during his visit to the Ansar al-Sunna al-Mohamedaya Mosque on Mount Sinai on Thursday evening.
In the meeting, Borhamy rejected calls to protest against the judiciary on Friday, dismissing them as "useless," and attacked the Shia faith, describing its followers as infidels.
He also warned against the spread of atheism in universities, and warned that western powers were trying to stir war in the middle east under the pretext of promoting freedom and human rights. He harshly condemned the United Nations' charter on women's rights, accusing it of encouraging adultery and having children outside of marriage in Muslim communities.
Finally, Borhamy exhorted those attending the meeting not to watch any shows on TV that could be considered in violation of Sharia.
The Salafi preacher arrived in Sharm El-Sheikh on Thursday, where he taught a lesson at Mostafa Mosque and delivered a lecture at Jubail Mosque before heading to Mount Sinai. He is headed to Suez next.
Edited translation from Al-Masry Al-Youm