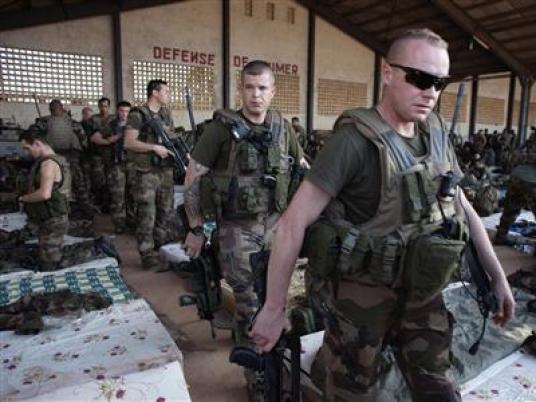 The Salafi Jihadi Movement is planning on Friday to protest outside the French Embassy in Cairo against the country's military strikes on Islamist rebels in Mali.
At the request of Mali's interim president, France has conducted air strikes for the past week and sent ground troops to halt the advances of Al-Qaeda-linked militants in its former colony. The African Union and West African nations have also contributed troops to the UN-sanctioned mission.
Salafi Jihadi Movement leader Mohamed al-Zawahiri told al-Masry Al-Youm that the "Islamic Alliance to halt injustice in Egypt," which also includes Al-Taefa Al-Mansoura (The Victorious Sect) in Cairo, Ansar al-Sharia in Alexandria and Dawat al-Morsaleen (Prophets' message) in Beni Suef, would participate with all of its leaders and members in the protest planned for after Friday prayers.
Zawahri said the alliance was formed during Egypt's revolution to defend the oppressed through legal and peaceful methods. The protest is meant to draw attention to what he said was the injustice of France against Mali and to ask the Egyptian Foreign Ministry to provide aid to Mali and condemn France's position.
Zawahiri warned against what he called repeated attacks by Europeans on Muslims and the interference in their internal affairs. He described the French military action as "threatening of the return of French colonialism on Arab and Islamic peoples.
Other Islamist groups including Jama'a al-Islamiya have also called for protests outside the French Embassy in Cairo.
Edited translation from Al-Masry Al-Youm