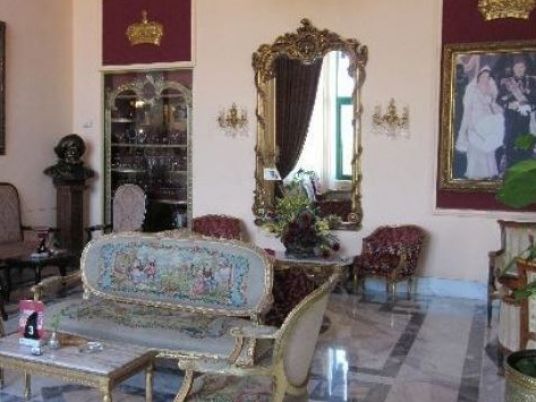 The Alexandria Antiquities Department asked the company reconstructing Salamlek Palace to suspend the project until the Antiquities Ministry officially approves of the project, which costs LE120 million, said President of the Islamic, Coptic and Jewish Monuments sector in Alexandria Mohamed Metwally.
Alexandria Antiquities Department officials held a closed meeting Tuesday with the reconstruction company officials and agreed to suspend work on the project until the Standing Committee of Antiquities officially approves the project, he added.
The Alexandria Antiquities Department will send the details of the project to the head of the Islamic, Coptic, and Jewish Monuments sector Mohamed Abdellatif, who would submit it to the Standing Committee, said Metwally.
An international conference was held earlier in December at Salamlek Palace to announce the beginning of a restoration project for the archaeological palace.
The development project aims to turn the palace into an international hotel and to develop the garden of al-Nada Palace in front of Salamlek Palace, as well as establish a nearby small hotel called the "Small Palace" that will include 16 suites.
The development project will be carried out by a real estate investment company that had obtained the palace for ten years after winning a global tender.
The company will pay LE12 million to the state every year, with an increase of 10 percent every year, in return for using the palace as a hotel.
Edited translation from Al-Masry Al-Youm