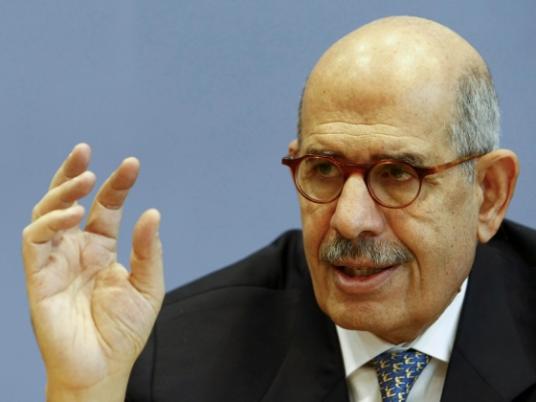 The National Salvation Front has condemned the violence between supporters and opponents of President Mohamed Morsy outside the presidential palace on Wednesday. People died when Muslim Brotherhood militias assaulted a peaceful demonstration that the government failed to protect, the front alleged, making it difficult to negotiate with a president who has now lost his legitimacy.
Assembled out of several liberal opposition parties, the front was formed last month to demand that Morsy withdraw the 22 November Constitutional Declaration that placed his decisions above judicial oversight, and to draft a more representative draft of the constitution. The front is led by Constitution Party President Mohamed ElBaradei.
The Supreme Judicial Council should assign an independent judge to investigate the presidential palace clashes, the front demanded in a statement broadcast on satellite channel Al-Jazeera Mubashir on Thursday evening. The statement also demanded that the prosecutor general investigate charges against the Muslim Brotherhood, accusing it of assaulting peaceful demonstrators.
There would be no dialogue with the president unless he cancels the controversial decree, the statement continued, postpone the referendum and open a national dialogue to reach consensus over the constitution.
The front called on the Egyptian people to participate in Friday's demonstration, called "Red Card."
According to sources in the Health Ministry, the clashes on Wednesday resulted in the death of at least five and the injury of hundreds.
Edited translation from Al-Masry Al-Youm